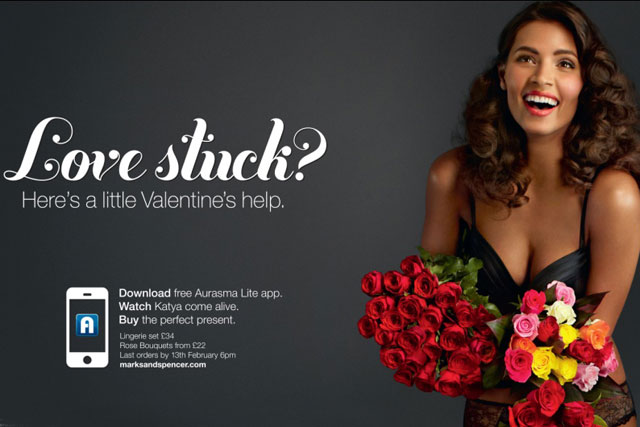 6. Marks & Spencer by Profero
The retailer has placed a billboard at Waterloo train station, which features a model in lingerie holding flowers. The copy reads, "Love stuck? Here's a little Valentine's help".
The ad prompts commuters to download the Aurasma augmented reality app to their smartphone.
The billboard can then be viewed through the smartphone's camera, triggering a video of the model, which can be viewed on the phone.
The full list:
M&S