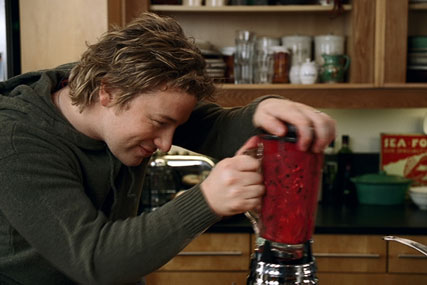 Of course, nobody would be foolish enough to predict the imminent return of the old status quo in which the agency powerhouses ate in style while smaller newcomers had to content themselves with the crumbs.
Nevertheless, 2007 offered some intriguing signs of stirrings within an agency establishment that had previously seemed unable to match the dizzying pace at which commercial communication was evolving. Nowhere more so than at McCann Erickson, which emerged not only leaner and fitter than it had appeared in a long time but started matching a strong new-business record with the kind of creative sparkle not usually synonymous with its 'ad factory' reputation.
Elsewhere, other indicators suggested that the big agency guns were on the counter­attack. WCRS moved into Nielsen's top ten for the first time with a £119 million increase in billings from wins including Sky and Littlewoods. Saatchi & Saatchi offered hope that it was moving on from recent turmoils by snaring more than £100 million worth of new business with Sony Ericsson and Toyota. That effort has, of course, since been snookered by McCann Erickson, which stole the £80 million Sony Eric­sson account from under Saatchis' nose in January 2008.
Other establishment shops have further to travel but show great promise. Grey, now commanded by the former Sony marketer David Patton, dem­onstrates a palpable freshness and energy, although this has yet to pay dividends.
Much the same can be said of Publicis, where Neil Simpson, the new boss, must turn a run of horrendous account losses into optimism.
Meanwhile, Ogilvy's strong group offering attracted the £300 million DHL global account. And if JWT has slipped from second spot in Nielsen's rankings for the first time, Abbott Mead Vickers BBDO is using its traditional sureness of touch to confirm its leadership of the agency heavyweights.
For all agencies, however, the issue of how to reshape for a digital world remains top of the agenda.
There is no universal or easy answer here. Last year, Delaney Lund Knox Warren & Partners opted to absorb its digital, direct and sales promotion arms in order to present a fully
integrated offering. Elsewhere, and alternatively, The Red Brick Road gave birth to Ruby, a digital and direct specialist.
It remains to be seen if mainstream agencies are becoming hungry and confident enough to hunt for food in territory they previously never thought to enter.
Having invested in its digital department consistently throughout 2007, VCCP had pulled in eight dedicated digital accounts by the year's end. A sign of things to come, perhaps?
How holding companies are measuring up
Share of advertising:
| | | | | | |
| --- | --- | --- | --- | --- | --- |
| Rank 2007 | Rank 2006 | Holding company | Billings 2007 (£m) | Billings 2006 (£m) | % change |
| | | | | | |
| 1 | 1 | WPP | 1,035.4 | 1,120.80 | -7.6 |
| 2 | 2 | Publicis Groupe | 975.2 | 907.6 | 7.5 |
| 3 | 3 | Omnicom | 763.8 | 803.9 | -5 |
| 4 | 4 | Interpublic | 451.7 | 454.5 | -0.6 |
| 5 | 5 | Havas | 253.8 | 196.9 | 28.9 |