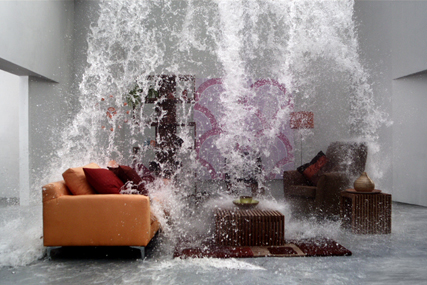 Presumably, part of that decline will have been due to the loss of the 3 mobile phone business to Euro RSCG at the back end of 2007 (which made a further switch to Glue last December).
WCRS may also have suffered from cutbacks by clients wanting to allocate more of their marketing budget to digital at the expense of traditional media. Both BMW and Littlewoods shopped outside The Engine Group (to which WCRS belongs) for their digital work.
ING Direct's decision to move its business from VCCP to Beattie McGuinness Bungay was one of the reasons why billings at BMB jumped by 65 per cent, while those at VCCP slipped back by 25 per cent. Perhaps the economy was not a factor in the ING move, but the traumatic upheavals at many other clients in the financial sector will have been prompting cuts, pitches or, occasionally, a sudden burst of reputation-repairing expenditure.
The credit crunch inevitably began to take its toll on consumer durable goods brands, but on top of that, e-commerce encroached increasingly on the retail market and made agencies increasingly susceptible to cutbacks in traditional media advertising. There are fewer better examples of this effect than at M&C Saatchi where its biggest accounts are either in retailing (Currys, PC World and Halfords) or finance (Direct Line Insurance and NatWest). Its billings fell by 17 per cent in 2008 and, in the month to 12 February this year, its share price fell by nearly 60 per cent. That's how harshly the stock market judges the prospects for the ad market in those sectors.
Whether consumer goods such as food and drink will withstand the recession better than durable goods remains to be seen. But The Red Brick Road must be hoping this will be the case if it is to retain the momentum created last year when billings leapt by 27 per cent from a client list that included Tesco, Gala Bingo Clubs and Heineken - though it lost the latter to Bartle Bogle Hegarty last month.
In most recessions, the agencies that do best are at opposite extremes of the industry - either the young, talented ones or the mature "safe pair of hands". Young agencies have limited overheads, are eager to become famous and hungry enough to need to. So if they are good, they will find it a testing but rewarding learning experience.
The big network agencies have the maturity and image to bring comfort to a petrified marketing director who is facing cooling sales and rising heat in the boardroom. Budgets may be pruned but clients will be more cautious about risking a change in agencies at such a challenging time.
It is the agencies with weak balance sheets, weak ideas or weak executions that need to worry most in 2009.
Read the editor's introduction
How holding companies are measuring up
Share of advertising:
| | | | | | |
| --- | --- | --- | --- | --- | --- |
| Rank 2008 | Rank 2007 | Holding company | Billings 2008 (£m) | Billings 2007 (£m) | % change |
| | | | | | |
| 1 | 1 | WPP | 887.6 | 965.1 | -8 |
| 2 | 2 | Publicis Groupe | 770.5 | 830.7 | -7.3 |
| 3 | 3 | Omnicom | 746.6 | 840.2 | -11.1 |
| 4 | 4 | Interpublic | 390.9 | 457.9 | -14.6 |
| 5 | 5 | Havas | 229.5 | 246.3 | -6.8 |