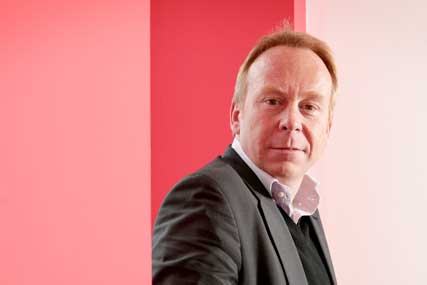 True, this one may be slightly less steep and the conquering of it slightly less exhausting, but it will remain a demanding challenge, particularly in these early stages of the assault.
But this is no more than an educated guess. Nobody can accurately predict what effect this year's higher taxes and higher interest rates on mortgages will have on consumer confidence.
As a Group M forecast for 2010 points out, a recession that previously hit the unemployed, new jobseekers and savers the hardest will now spread its pain much more widely as more nasty medicine is set to be spooned out by whichever party wins the upcoming election.
"The election will not deliver the 'optimism bounce' that normally follows a change of government," Chris Macdonald, the McCann Erickson chief executive, says.
The Krow Communications founder Barry Cook agrees: "It may be wise for us to adopt a glass half-full, 'flat is the new up' perspective."
And Jonathan Stead, Rapier's chief executive, warns: "Commercial pressures on the ad business will be at least as great this year."
GLOBAL GROUPS
Their confidence may have taken a battering and their balance sheets a severe bruising, but the global groups reached the end of 2009 united in their belief that they'd survived the worst the recession could throw at them.
"The ship is turning," the WPP chief executive, Sir Martin Sorrell, observed, while his Omnicom counterpart, John Wren, declared: "We are steadily seeing stabilisation."
Maurice Lévy, the Publicis Groupe chairman, suggested the market had actually been improving since its midsummer slump.
Even Michael Roth, the chairman and chief executive of Interpublic, and always the most reluctant of the group bosses to predict an end to the misery, ended the year by doing just that on the back of $1.6 billion-worth of assignments from Chrysler, Pizza Hut, Volkswagen and Novartis.
Nevertheless, there's general agreement that the light at the end of the tunnel is of pinprick proportions.
Indeed, the Publicis Groupe-owned ZenithOptimedia warned that major media markets would not return to meaningful growth until 2011.
The situation provoked a rebuke from Sorrell about a burgeoning "flat is the new up" mindset, in response to those desperately seeking some solace in depressing figures such as those from IPG, which posted a 42 per cent fall in operating income in 2009 to $341 million, from Omnicom (a 21 per cent drop in net income in 2009 to $793 million) and from Havas (a decline of 11.6 per cent in 2009 revenues in organic growth terms).
So where's the business to come from for the holding companies in 2010? Western Europe, including France, to an extent; although not much from the UK, where higher taxes and mortgage rates await consumers.
The US, where consumer confidence reached a three-month high at the end of 2009, as well as the developing markets of India, China, Russia, Latin America and the Middle East offer richer pickings. "You can expect more acquisition activity from us as we move forward," Wren predicted, with a focus on emerging markets and "sensibly priced" digital agencies.
In making large-scale digital acquisitions, though, few have matched Lévy, whose $530 million takeover of Razorfish last August gives Publicis Groupe more digital assets than any other marcoms company. Its next steps are to integrate its big digital businesses into its existing offering – something that seems to be proving difficult to do.
More controversial is Publicis Groupe's global alliances with Google and Microsoft, which was concluded last June. Both want to get more ad revenue from big brand advertisers that work with Publicis Groupe networks. But they beg the question of whether such organisations are the global groups' short-term friends but long-term enemies. Will 2010 provide any kind of answer?
At least there were some promising signs last year that the investment community is taking a more charitable view of the global groups' long-term prospects.
Nowhere more so than at IPG, whose stock, once reduced to "junk" status, got a "buy" recommendation from Deutsche Bank as the year ended.
If the marketing supergroups are looking for a promising straw in the wind, maybe the renewed investor confidence in IPG, which pioneered the concept almost half a century ago, provides it.
CREATIVE AGENCIES
The events of last year show that Britain's creative agencies face a struggle to free themselves from their current uncomfortable position between a rock and a hard place.
On one side sit the procurement specialists, demanding that agencies find substantial new value.
On the other are the emerging new forms of media – many of them free – as well as user-generated content.
With 70 per cent of all internet content expected to be user-generated during 2010, the notion that adding value is an equal mix of inspiration and perspiration may need to be re­balanced with more emphasis on the former and less on the latter.
Last year proved it wasn't just tiny advertisers out to milk some PR that were willing to throw a creative brief to the public at large. Unilever relieved Lowe London of its Peperami account after 15 years in favour of a competition among consumers to create the brand's next TV ad.
Naturally, agencies argued that eliminating the professionalism and experience they provide threatens to do long-term damage to brands. Nevertheless, the Unilever initiative was emblematic of new client challenges to the old advertising order and of the need for agencies to push innovation further than ever before.
Will the harsh recessionary climate of 2009 actually help spur creativity in 2010? Robert Senior, the UK chief executive of SSF Group, certainly believes so. "In times of destruction, a parallel universe of creativity emerges," he says.
2009's best creative campaigns, though, looked markedly different to those of previous years. VCCP's comparethemarket.com work featuring Aleksandr Orlov (voted the campaign of 2009 that most of Campaign's A-listers wished they'd done) used a wide variety of channels that helped the meerkat and his catchphrase enter the popular vernacular.
And there were certainly few better examples of austerity advertising in 2009 than Saatchi & Saatchi's award-winning "dance" spot for T-Mobile, an ad that galvanised a collective feelgood factor.
Other creative agencies explored the opportunities of partnership marketing. One high-profile example was devised by Fallon, which partnered two of its clients, Cadbury and Orange. The arrangement allowed Orange customers the chance to download the soundtrack from the Cadbury "eyebrows" commercial as a ringtone. More than 250,000 people took up the offer.
Some big issues remain to be tackled, though. There lingers a popular view that when it comes to digital, most of the agencies still don't really "get it".
Added to this is the need to strike a balance between harnessing digital's power and being overwhelmed by it. The veteran creative director Dave Trott suggests agencies are too eager to cast aside traditional communication in favour of new media, while Senior warns of too much output being dominated by "digital fluff".
Read the editor's introduction
Holding companies share of creative 2010
Rank
Rank
Holding
Billings
Billings
%
2009
2008
company
2009 (£m)
2008 (£m)
change
1
1
WPP
798.7
911.4
-12.4
2
3
Publicis Groupe
692.7
721.6
-4
3
2
Omnicom
667.3
762.7
-12.5
4
4
Interpublic
296.1
383.8
-22.8
5
5
Havas
198.4
234.6
-15.5