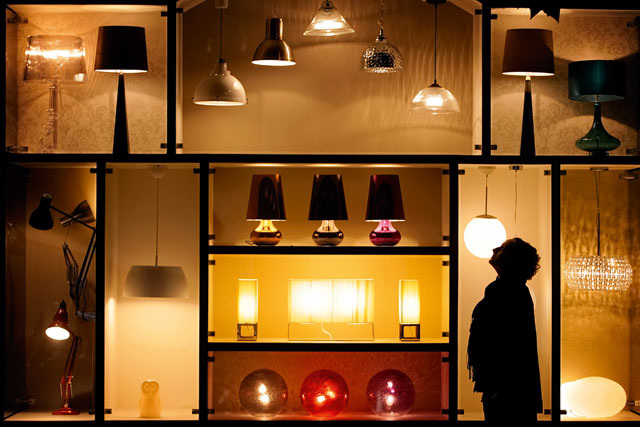 It would be a trite summary of 2010 to say that it was year of change. But when people look back in a few years' time, they may well regard 2010 as the year when change was more fundamental and far-reaching than we are yet able to grasp.
It was a year when, after a decade of vacuous pontification, a time bomb was placed under the traditional silo structure of the industry. It was a year when social media was more firmly embraced as a major marketing tool.
It was also a year in which recession served to emphasise the vulnerability of past practices, and prompted some predictable responses.
Most of the biggest players sought to protect their oligopolistic hold on the business they already had - squeezing out every last penny of profit from diminishing revenues, while seeking new income streams from emerging markets. Doubtless the media buying power of the big five global groups in the face of recession helped fuel the further consolidation of media accounts, as when COI's £200 million account moved to Sir Martin Sorrell's M4C, dealing a fatal blow to i-level and depriving Aegis agencies from significant press and poster income too.
Very few ambitious young entrepreneurs burst boldly out of their traditional agency workplaces to launch start-ups with a claim that they had discovered the Holy Grail of marketing.
Some who did so will demonstrate sufficient creative deftness, technical know-how and youthful enthusiasm to persuade marketing directors that their particular approach can lift sleepy brands out of the depths of depression. Others will soon discover that the only thing unique about their unique selling proposition is its unique lack of appeal.
Several young agencies that had launched a year or two earlier seemed to be advocating a new form of seamless delivery that would make distinguishable disciplines indistinguishable to clients. Each claimed to be more collaborative in their cultural and working practices, embracing a wide diversity of skills and being all things to all people. Nobody wanted to be labelled an advertising agency, a DM agency or a PR agency any more.
"We wanted to create a much more collaborative agency - much less departmentalised - still with every skill you could imagine, but working together in a more collaborative way," the Brothers and Sisters executive creative director, Andy Fowler, explains.
The Beta founders, Robert Campbell and Garry Lace, outlined their proposition as drawing on connections with a variety of specialists - from web designers, e-commerce and TV production companies to PR, customer relationship marketing and mobile media specialists - in order to provide "bespoke solutions to client communication challenges".
Adam & Eve had also launched with a prospectus based on pooling digital, content, media, advertising and design staff. As partner Jon Forsyth put it: "We have talent and experience from a host of different backgrounds. We can pick and choose who works together." The agency's 2010 output ranged from a blockbuster TV ad (John Lewis' "always a woman") to an interactive light installation on London's South Bank (John Lewis again) and the "Vordometer" iPhone app for Foster's.
Collaboration became the name of the game, a game that, to many, seemed little different from integration. Established agencies of all sizes struggled to find profitable ways to embrace it, as traditional disciplines fought to preserve and protect their status.
At the heart of this new concept of collaboration was the impact of digital technology on marketing communications. As if to emphasise its importance, the investment bank JP Morgan Chase announced last month that it had launched a $500 million fund to invest in digital and social media companies on the back of investor interest shown in Facebook and Twitter.
"The digital revolution we are living through is truly a revolution," Unilever's recently appointed chief marketing officer, Keith Weed, has said. "It's hard to believe that, only six years ago, Facebook and YouTube didn't exist. They are such a big force now."
Weed went on to say how the digital revolution is changing the shape of agencies he works with as well as the way in which he works with them: "If you take the example of digital, there are three models that are going right now, and I personally can't call which one is going to win in the long term. One model is that the big traditional ad agency does the whole of your communication creativity, what people call 360-degree or integrated.
"Then, there's the holding company which has agencies within it that specialise in digital. We see holding companies that have digital agencies and they use it across the spectrum. Or there are the completely standalone digital agencies. Our existing agency works alongside them and we manage the interface."
The concept of an "integrated" agency has been abused and over-rated in the past. It has worked well for some business-to-business brands, where a single agency has been able to orchestrate and channel a multitude of skillsets towards an effective outcome. But it has been less successful when attempts have been made to break down the walls of established silos and re-engineer the way in which their skills are delivered to clients.
The arrival of digital technology provided an unexpected catalyst. As the common denominator of almost every form of modern marketing communication, it has created the conduits through which every big idea can be transmitted. And so the big idea becomes the central core, and then the appropriate communication conduits are selected for it.
The time has passed when the agency with the biggest slice of the client's marketing spend could automatically take ownership of the brand marketing strategy.
According to Dare's deputy chairman, John Owen, before the days of digital, a brand's marketing campaign would have been predetermined by the particular specialism that was charged with creating the brief. "Now we must write a brief that is not so directional. We need to apply a 'discipline-neutral' approach," he says.
That begs the question of how to shape the future marketing agency.
Should it be simply a think tank with no production capability, rather as Naked has been in the past, relying on the client to select the appropriate agencies to deliver the strategy?
Or will the trend be towards agencies with sufficient scale to build a broader range of production capabilities "in-house" geared to the digital age - and that work closely enough together to ensure their expertise is shared throughout the campaign's development, as advocated by the likes of Brothers and Sisters, Adam & Eve et al?
The danger with the "think tank" consultancy approach is that the thinking takes place too far away from the delivery. Even Naked is now becoming much more of a content company, delivering ideas such as the Foster's Funny platform, which resulted in the Alan Partridge Mid-Morning Matters web show.
Either way, the multiple silo structure of the bigger agency groups seems condemned to extinction. The demise may be slow and painful because every silo manager has been indoctrinated with the importance of maximising the profit within his influence and has, thereby, become resistant to sharing clients, revenue or expertise.
Explaining the agency of the future, Owen draws a picture of three concentric circles. The ideas are in the centre, a variety of in-house production skills surround them, and beyond that are the externally derived production resources that are either unavailable or uneconomical to provide directly. The production skills blend with each other and with the planning core.
There are no partitions, either conceptual or physical.
Despite his advocacy of this "discipline-neutral" approach, Owen recognises there will always be some clients who want - and are best served by - a selection of individual agencies from different disciplines. Dare's merger with MCBD appears to preserve both options.
Weed also acknowledges that clients will not always buy into the one-stop-shop offer: "The easiest thing would be to deal with one agency, which can lead and integrate, but, frankly, I will go for the best before the easiest. Right now, we are working with the best people we can."
For clients such as Weed, it is the quality of the delivery that matters.
For him, the structure of the agency is incidental unless that is the cause of poor delivery. The traditional disciplines are only under threat if they fail to appreciate the place of digital in the solutions they offer. After all, digital has expanded the scope of PR into new media such as social networks. Digital has expanded the penetration of DM through e-mail. And digital has expanded the range of advertising audiences via the internet.
Dare's myFry app, with which users can interrogate Stephen Fry's autobiography via an interactive index, is the sort of "solution" the ad agencies of old would never have gone near.
The San Francisco ad agency Citron Haligman Bedecarre may now be regarded as very far-sighted in merging with the UK digital agency AKQA in 2001, ten years ahead of the recent Dare-MCBD merger. By contrast, the big global groups initially seemed more eager to buy into digital as a discrete new income stream in its own right, without necessarily embedding the technical know-how into traditional marketing disciplines.
WPP bought some modest digital marketing businesses during the dotcom boom, but then spent the best part of $650 million to acquire the search engine marketing business 24/7 Real Media in 2007 and several smaller businesses since then. Most recently, it has merged its digital agencies Schematic, Bridge Worldwide, Blue and Quasar to create Possible Worldwide, a new interactive marketing agency with 18 offices.
Publicis bought Digitas and Razorfish. Aegis bought Glue. Much earlier, Omnicom backed a basket of start-ups. Ironically, one of them was Razorfish, which it offloaded in 2001 after running up losses of $334 million.
Although it seems to have taken a long time to exploit that digital know-how successfully within the existing marketing agencies owned by the global groups, there were signs of some progress when Maurice Levy announced Publicis' 2010 financial results last month.
He revealed that digital activities provided nearly 43 per cent of all the company's North American revenues (where Digitas and Razorfish are based) and total revenues from that region grew by more than 24 per cent.
WPP says that 28 per cent of its total worldwide revenue now comes from the digital space, of which about 16 per cent comes from direct and digital agencies such as 24/7 Real Media, Blue and Syzygy, while the remaining 12 per cent is embedded within other traditional disciplines.
So how is WPP tackling digital embedding? "Persistence is more important than strategy," WPP Digital's chief executive, Mark Read, says. "It's a combination of hiring, training, acquisitions and leadership. Each company is going digital in its own way - and those that stick with it are inevitably the most successful."
Meanwhile, WPP and the other global groups are pursuing their "in-filling" strategies, plugging gaps in their territorial and skill coverage.
It would need more than a crystal ball to foresee how the structure of the industry will evolve in the years ahead.
Almost certainly here to stay will be a multi-disciplined, more collaborative approach to marketing in which ideas are the core and digital technology facilitates a variety of routes to market.
How the big groups will cope remains to be seen as their silo structures seem to militate against such an intimate form of collaboration.
None of this denies a future for specialist shops and consultancies that either support mainstream agencies or can demonstrate a superior understanding of, and solutions for, niche brands and markets. Indeed, superior quality should guarantee some sort of future for almost any type of business.
To reiterate Weed's comment: "I will go for the best before the easiest." Or to adapt Voltaire: the best is the enemy of the good, and in marketing, the best will usually be victorious.
Bob Willott is the editor of Marketing Services Financial Intelligence (www.fintellect.com)
Holding companies share of advertising
Rank
Rank
Holding company
Billings 2010
Billings 2009
Year-on-year
Key UK assets
2010
2009
(£m)
(£m)
% change
1
1
WPP
873.6
798.7
9.4
JWT, RKCR/Y&R, Ogilvy & Mather, Grey, CHI & Partners (49%), Cheethambell JWT
2
2
Publicis Groupe
758.6
692.7
9.5
Bartle Bogle Hegarty (49%), Publicis, Leo Burnett, Saatchi & Saatchi, Team Saatchi, Fallon
3
3
Omnicom
699.4
667.3
4.8
Abbott Mead Vickers BBDO, DDB, TBWA, TBWA\Manchester, Proximity
4
4
Interpublic
519.8
296.1
75.5
McCann Erickson, DLKW Lowe, DraftFCB
5
5
Havas
199.6
198.4
0.6
Euro RSCG, Archibald Ingall Stretton