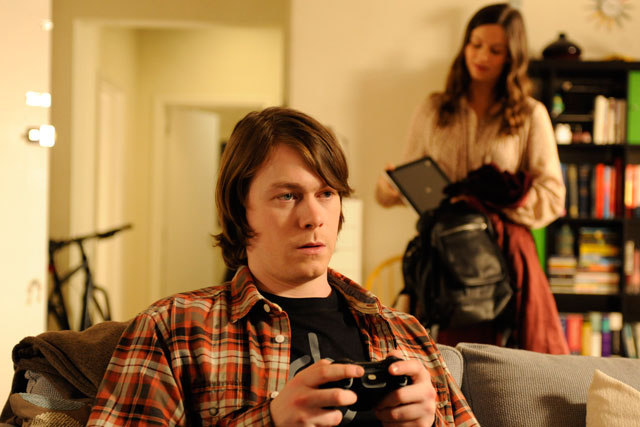 After another tough trading year, it is perhaps surprising that there haven't been more casualties. Of course, some agencies have failed and some have been rescued by their competitors, but the vast majority have fought on.
Indeed, recent results announced by the global players Omnicom, WPP, Publicis and Interpublic showed revenue growing faster than inflation and operating profit margins on the increase, helped no doubt by their energetic focus on developing markets. So far, only Dentsu has poured cold water on the seemingly positive climate, commenting in November last year that future prospects were "far from optimistic".
Impact of the economic downturn
Back in the UK, agencies have been paddling very fast beneath the surface to maintain the appearance of buoyancy. Clients have been cutting back, sometimes with serious consequences.
Advertising expenditure in Western Europe grew by only 1.8 per cent in 2011, the smallest growth for some time, according to ZenithOptimedia. A lot of that modest growth came from the internet, much of it at the expense of traditional media.
For example, the digital agency Work Club claims that the marketing spend across its core client base increased by an average of 20 per cent last year. Stripped of internet advertising, the advertising expenditure grew by only 1.4 per cent. So for every traditional agency that gained revenue, there will probably be another one that lost.
In media buying, the trend towards consolidation has continued, offering clients the benefit of more buying clout that has inevitable appeal in a depressed economy. But views differ on the effect this has had on the media buying agencies. UM London's chief executive, Andy Jones, says you don't have to be the biggest to get the best deals, but client pressure on fees has resulted in a decline in service quality among some agencies. "The last six pitches we did were for clients that complained of terrible service elsewhere," he says.
MPG Media Contacts' head of investment, Alan Brydon, argues that the depressed economy has not been the driver for more consolidation. He says that trend had already started several years ago: "It was very hectic with big new-business pitches being driven by cost-reduction agendas." With the advent of digital and advances in data analytics, the buying climate is increasingly complex and clients value expertise and stability far more.
Media buyers have had their own particular problems stemming from the economy because the amount of money that can be made on the cash that flows through their hands has been reduced by lower interest rates. M&C Saatchi's group chief executive, David Kershaw, says: "Low interest rates and consolidation of media buying into a few big agencies make it harder for everyone to make decent profits."
Deferred campaigns have been at least as harmful as spending cuts. "While loss of clients or cuts in spend are challenging, at least agencies can act quickly to rebalance the business," Lisa Killbourn, the group strategic director at the brand-building specialist Bray Leino, says. "We have seen examples of agencies holding overheads at too high a level for too long because clients have 'postponed' spend that, in fact, never comes. This can be fatal."
Budget cutbacks are bad enough, but the depressed economy is also being blamed for a loss of courage among clients, many of whom are taking fewer risks.
Clients' desire for measurable results might be expected to have driven more spend towards direct and digital channels. But Killbourn expressed surprise that this had not happened more in practice.
Agencies' response to the depressed market
After the Government announced its spending cuts in October 2010, the Omnicom direct marketing agency Rapp commissioned nationwide research that looked at consumer views and behaviours before and after the review. The research showed that the more affluent were being impacted as well as the young and poor. "Less the squeezed middle, more the squeezed ends," Rapp's director of customer experience, Gavin Hilton, says.
Rapp's research revealed how consumers were reacting to the cuts - and the sectors likely to be most impacted. Thus the agency was offering insights that clients would value and be able to exploit. And Rapp would earn revenues from applying that knowledge on its clients' behalf.
It would be interesting to know whether the difficult trading conditions prompted an acceleration of existing trends in the industry - such as the embedding of digital technology into every channel of communication or the search for growth markets overseas. Or if it put a brake on change, leaving weaker traditional agencies inert and vulnerable. There's no obvious evidence either way, but some agencies would claim that they benefited from changes that were already in progress.
For example, four years ago, the Midlands-based integrated agency Cogent Elliott began to broaden its offer by investing heavily in other aspects of its client offer, such as digital, PR, CRM and direct marketing. So while raw media billings may have been fairly static - as the Nielsen table shows - total revenue growth has been "substantial" during the period 2009 to 2011, according to Cogent Elliott's chief executive, Tim Pile. Thus the revenue mix has changed. "Those agencies that have invested during the period have benefited and will continue to benefit as they emerge into better economic conditions," Pile says.
An unexpected parallel to the Cogent Elliott experience is found at Bartle Bogle Hegarty. Commonly regarded as a traditional advertising agency, albeit a very creative one, in reality BBH has been broadening its capability considerably in recent years. The policy has been to combine traditional ads with customer dialogue. So social media, direct marketing and CRM are among the skillsets that come with the BBH brand. That may have contributed to the agency achieving one of its best years for new business in 2011, boosting its media revenues and other revenues besides.
M&C Saatchi has also enjoyed more revenue and profit growth from newer business offers such as mobile, data analytics and social media, while traditional advertising has grown less impressively. "Traditional advertising revenue is big, but it's not growing so fast," Kershaw says.
Technological change seems to have proceeded with little fuss among the bigger direct marketing agencies, where databases are the real assets and digital technology provides more and more effective opportunities to exploit them. According to Work Club's chief executive, Martin Brooks, companies such as Wunderman, Rapp and Proximity have all "reinvented" themselves as specialists in customer insight and e-commerce.
Rapp's UK chief executive, Marco Scognamiglio, would argue that his agency's ability to weather the economic storm was helped considerably by a long-standing focus on outcomes that prove the worth of the work it does. "We have 45 years' experience of using data, of identifying cultural trends and making brands more relevant," he says. Rapp always had a technology base that fuelled its analytical processes, so what for others was a digital revolution was for Rapp more of a technology evolution.
The blending of direct marketing with digital skills was one of the main attractions leading to the merger of Kitcatt Nohr Alexander Shaw and Digitas in London last year. Whether the timing was ideal in the face of an economic downturn may be open to question, but with profits in decline, the Kitcatt Nohr founder and now Digitas chief commercial officer, Jeremy Shaw, is in no doubt. "Before the merger, there were two 60-person agencies. Now there is one 150-person agency," he says, pointing to the added capabilities available to clients - especially in social media - and the higher profile created for Digitas in the UK.
Among mainstream advertising agencies, the transition to digital has sometimes been a more cumbersome and painful experience. Realising their vulnerability, some agencies rushed to acquire digital shops or a token digital "supremo" and frequently thought that would be enough. Now everyone knows it was not.
The learning cost and disruption has been vast and the downturn in the economy has come at the worst possible time. Those agencies that might have been able to manage the digital transition in better climes with an element of goodwill and budget elasticity from their clients have instead seen profits eroded at best or clients walking out of the door at worst.
To their credit, some of the UK's independent agencies have been quite adventurous in their response to the challenging conditions. For example, Total Media claims to have gone through quite a big reinvention of itself. "Despite tough economic times, we have increased our workforce by about 35 per cent in the last 12 months," its managing director, Tom Laranjo, says. "Whereas we were once a pure-play media planning and buying agency, we now offer everything from media planning and buying (press, cinema, outdoor, TV, radio, online) to SEO and pay-per-click, social media, PR, direct marketing, insight and market research, and production services."
The depressed economy also made it even more difficult and risky for domestic agencies to contemplate expansion into faster-growing and potentially more profitable global markets.
Combinations and collapses
Of course, it is still possible for agencies to make a living from the UK market without expanding overseas, provided the offer is in tune with client needs and the delivery is of the right quality. But not everyone has maintained a healthy level of profit.
Brilliant Media Group put up a white flag to administrators and was rescued by MediaCom. Various subsidiaries of Adventis Group have been struggling, as has the AIM-listed, Kent-based ad agency WFCA. Recently, Cello Group disposed of the underperforming, albeit profitable, Farm agency to Inferno. And there will be several other quiet mergers or takeovers that are motivated by a sense of financial vulnerability. At Adventis, the business of its media buying subsidiary Adgenda Media was sold to management after two key staff had joined a competitor.
The absorption of Hooper Galton into VCCP at the end of 2011 may also have reflected how tough it was to go it alone.
Even where individual agencies are operating at a reasonable profit, they can fall foul of parent companies that have borrowed too much to build their corporate empires - Media Square being an obvious case. Earlier, Robson Brown had been the victim of its buyer Round 2 going bust, but, afterwards, was successfully bought out by Mission.
Pressures on profit margins
No-one can deny that 2011 was a tough year, with pricing under pressure and clients wanting more for less. But the true test of a good agency is how it copes with that climate. "Our aim is to not be the cheapest," Shaw says, "but that means we have to be good and to give good value."
Scognamiglio acknowledges there's not a client that isn't trying to negotiate more value for its money. Rapp's answer is to earn more money by doing more work, which he says gives clients the confidence to spend more and to spend it more effectively.
"Times have definitely been tougher than previous years," Laranjo admits. "Clients are under a lot of pressure and this naturally influences spending on media services. It also means that competition is much more fierce."
Kershaw believes client pressures are not as challenging today as they were at the start of the downturn in the first half of 2009, which he describes as "bloody". Since then, it has just been a matter of good housekeeping.
Dare's managing director, Toby Horry, thinks it's "just as hard as ever" to achieve healthy margins. In an over-supplied market, it takes intense servicing to keep clients happy and it's a constant battle to keep talented staff. "There aren't enough good people," Brooks agrees. "The ad agencies are still hoovering up average people from digital specialists and giving them 15-25 per cent pay rises for moving. Yet few of those agencies appear to have worked out how to make good money from digital."
Apparently, many clients still treat marketing expenditure as discretionary. When the economy gets tough, the spending tap is turned off. Several years (and marketing executives) later, the brand pays the price.
Holding Companies - ranked by advertising
Rank
Rank
Holding company
Billings 2011
Billings 2010
Year-on-year
2011
2010
(£m)
(£m)
% change
1
1
WPP
851.7
875.5
-2.7
2
3
Omnicom
759.1
704.1
7.8
3
2
Publicis Groupe
726.6
775.2
-6.2
4
4
Interpublic
556.9
537.5
3.6
5
5
Havas
182.2
200.2
-9
Bob Willott is the editor of Marketing Services Financial Intelligence (www.fintellect.com)