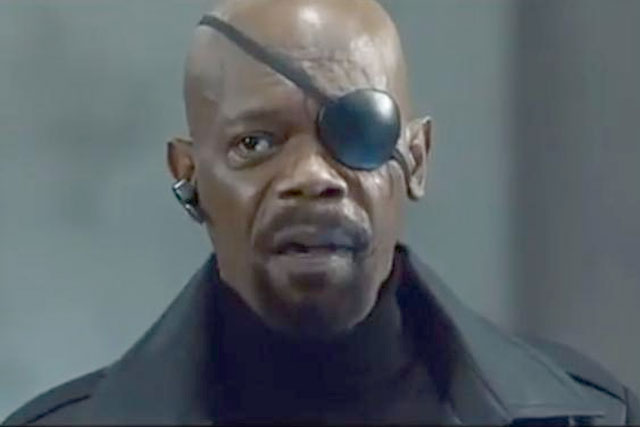 Go straight to the top 100 table
The broadcaster spent £264m in 2013, a year-on-year increase of 9.63%, while P&G cut its expenditure by 9.18% to £177.3m, according to Nielsen Ad Dynamix, which monitors TV, print, radio, cinema, outdoor, direct mail and online display adpend.

P&G rival Unilever also slashed its adspend – by 14% from £138.9m in 2012 down to £119.1m last year. Meanwhile, ranking third in the top 100, BT cuts its media budget by 16.6% to £149.8m.

Rob Tavendale, media insights manager at Nielsen, pointed out that "despite a recovering UK economy", overall UK ad spend declined by 2.35% year-on-year in 2013, reversing the 2.4% increase in 2012. He pointed out that three sectors dominated Nielsen's top 10 - telecoms, pharmaceutical and supermarkets.

"Positions at the top of the table were unchanged," he added, "with the top six UK advertisers in the same order as last year and only one change in the top 10, with TalkTalk replacing EE. Only three of the top 10 increased overall spend."

Of the top 25 advertisers, 14 of them reduced adpsend in 2013. Most notably, EE slashed its spend by the largest degree by nearly 40% in the 12 months following its launch, from £87m in 2012 to £53m in 2013. Another big cut in spend came from Marks & Spencer, which, in 25th place, cut spend by 25% to £50.7m.

Of the 11 advertisers in the top 25 that increased budgets year on year, the biggest climber by far was TalkTalk, which upped its spend by a massive 90.9% to £92.5m, moving it into seventh position. Mobile firm Vodafone also increased adspend – from £58.2m in 2012 to £74.6m in 2013.

Big changes hit the supermarket sector in 2013 and reflected the increasingly emboldened stance of the discount retailers, and the change in marketing emphasis being employed by the Big Four.

While German discounter Aldi – the UK's 20th biggest spender - grew its adspend by 30.6% to £56.6m, and Lidl (56th) upped its own by 21.8% to £30.3m, the Big Four went the other way.
Tesco (5th) reduced spend marginally, from £117.4m to £116.3m last year; Sainsbury's (17th) was down 0.4% to £60.4m; and Asda (6th) was down a less modest 11.1% to £97m. Only Morrisons (9th) defied this trend, up 6.3% to £81.5m.

Outside of the Big Four, Waitrose's repositioning as a more affordable retailer saw its spend increased 13.1% to £25.8m.

Tavendale said: "Morrisons was the only other top 10 advertiser - and the only one of the Big Four - to increase spend. In this sector, the discounters Aldi and Lidl, Co-operative Food and Waitrose all made a play for a bigger share of the market by raising ad spend to attract disloyal customers looking for both value and quality."

Some of the technology players splashed out with bolstered budgets. Google (31st) boosted spend by 50.5% to £45.7m, Microsoft (18th) upped its spend by 50.3% to £60.2m; but Samsung reduced its ad budget from £64.5 in 2012 to £53.6m last year.

"Increased smartphone and tablet advertising was also evident at Google, Microsoft and Sony Mobile with year-on-year spend increasing by 50%, 50% and 108% respectively," Tavendale said. "Google upped its spend promoting its Nexus 7 by 170%, while both Sony and Microsoft increased their smartphone advertising by 162% and 484 respectively."

Meanwhile, the automotive sector experienced a resurgence in adspend, a reflection of increasing consumer spending power.
"Data from the SMMT pointed to a 10.8% year-on-year rise in car sales to 2.26m," Tavendale said, adding that car manufacturers bolstered their adspend. Ford upped its 2013 budget by 45%, Vauxhall by 6%, Skoda by 34% and BMW by 38%. The most significant boost was at Renault, which upped adspend by 67% to £26.7m.
Top 100 UK advertisers in 2013