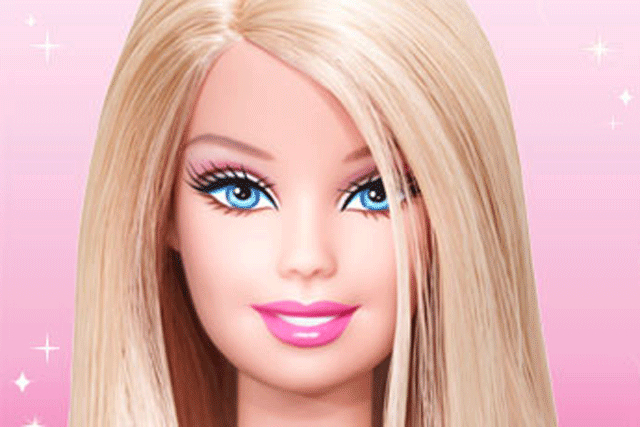 All brands strive - or hope - to create advocates who will spread the love for their products or lifestyle. However, some superfans clearly take their adoration too far into the realms of the weird, tipping from advocacy into an embarrassment for the brand - or at least for their PR team.
Here, we bring you 12 of the strangest brand superfans, rating each out of 10 for how a brand would view them: ambassador or embarrassment?
1. McDonald's – $141 and 43 McDonald's burgers later…
Last year junk food blogger Nick Chipman ordered 43 different burgers and spent $141 to create the "McEverything".
The burger bandit held his creation together with bamboo skewers and we're not quite sure how he managed to stuff it all in, but he did.
Mr Chipman clearly loves McDonald's but his burger binge is not quite what the corporate PR team would want to embrace.
Ambassador rating:
* *

Embarrassment rating:
* * * * * * * * *
2. Costa – Coffee lover was buried in a Costa coffin
A Costa coffee lover was laid to rest in a more unconventional way than most last week.
Karen Lloyd was apparently obsessed with skinny lattes - and was known as Costa Karen - so her family decided to celebrate her love for the coffee brand and incorporate the Costa design onto her coffin.
A supreme endorsement for a brand, but it would be bad taste for Costa PR to seize on the moment.
Ambassador rating:
* * * * * * * * * *
Embarrassment rating:
* * *
3. Apple – Dedicated fan queues for 10 days for iPhone 4S launch
Apple was always going to make this list. After all, their fans have become famous in their own right.
Known for their dedication and slightly ridiculous queuing antics, they'll often wait outside stores all night, in order to get their hands on a new release.
When 27-year-old bin man Rob Shoesmith just had to get the newest model, he took this one step further and queued for 10 days in 2011 so that he could be first in line for the iPhone 4S.
Brits do love to queue, but life is too short for this. No doubt a cracking story of advocacy for the Apple PR team though.
Ambassador rating:
* * * * * * * * * *
Embarrassment rating:
*
We don't have a photo of his epic queue, but Mr Shoesmith could well be anyone of these characters in Samsung's spoof ad poking fun at Apple fans.
4. Google – Anonymous forum user shows off his Google tattoo
In 2013 an anonymous forum user posted a picture of his Google tattoo and even had the cheek to ask the company to sponsor him.
Unsurprisingly for this superfan, his forum post was subjected to large amounts of ridicule online.
Let's hope Google don't go for a logo overhaul anytime soon.
Ambassador rating:
*
Embarrassment rating:
* * * * * * * * * *
5. Nutella – Chocolate lover creates Word Nutella Day
Just about every day of the year is now attributed to a cause or theme - from the inspiring International Women's Day to the mouth-watering National Sausage Week. But who knew that 5 February was World Nutella Day?
American blogger Sara Rosso created the fest in 2007 after falling in love with the chocolate spread brand.
You'd think Nutella-owner Ferrero would embrace such advocacy, but poor Sara Rosso was snubbed for her efforts.
Celebrations were almost halted as Ferrero considered the day to be an unauthorised use of intellectual property.
After a backlash from Nutella addicts everywhere, Ferrero gave in and World Nutella Day lives on.
Ambassador rating:
* * * * * * *
Embarrassment rating (although we don't know why Nutella hated the idea):
* * * * * * *
6. Coca Cola – Avid collector has more than 2,000 original glass bottles
Daniel Morris, 24, has a shrine of more than 2,000 original glass Coca-Cola bottles that he keeps in his house. Adding to his collection since the age of eleven his oldest bottle was produced in 1982 to celebrate the wedding of Charles and Diana.
Through his collection he's managed to meet celebrities like Matthew Williamson. To his delight, Morris has been embraced by Coke's PR team, featuring in his very own press release.
Ambassador rating:
* * * * * * * * * *
Embarrassment rating:
*
7. Pizza Hut - Pizza eater devours 40 ½ slices in 10 minutes
Sometimes the phrase "only in America" seems appropriate. Could you manage to eat 40 ½ slices in 10 minutes?
Californian pizza champion Joey Chestnut managed to stuff down full-sized Pizza Hut slices in front of astonished onlookers for an eating contest in 2010. It's a PIzza Hut event, so I guess the brand is proud of their greedy fan.
Video warning: do not watch this film of the contest if you have a delicate constitution.
Advocate rating:
* * * * * *
Embarrassment rating:
* *
8. Disney – Mickey Mouse fan sets up her own Disney vacation company
There are plenty of Disney fans out there, but Melissa Rhodes managed to use the brand to launch her own "Mickey By Mel" vacation business.
She said that her enchantment for the Disney brand began in 1978, as soon as she stepped through the gates of the Magic Kingdom.
Ever since then she's visited Disney more than 40 times and is the go-to travel specialist, helping families plan their dream Disney vacation.
If she's getting people through the magic gates, then do doubt Disney are embracing Mel's work.
Ambassador rating:
* * * * * * * * * *
Embarrassment rating:
*
9. Moët – Rich Kids of Instagram bathe in champagne
For most of us a soak in the bathtub with a few candles is luxuriating enough.
But for an online community dubbed "Rich Kids of Instragram", who've become infamous for their lavish escapades, bath time has never been more elaborate.
It seems for the highflying social elite only champagne baths filled with Moët will do. When faced with such gross excess, one can only scoff at these kids for not going for a Bolly bath.
Ambassadorial and embarrassing in equal measure we think.
Ambassador rating:
* * * * * *
Embarrassment rating:
* * * * * *
10. Barbie – Doll fan uses hypnotherapy to become a brainless Barbie
Wannabe Barbie fan Blondie Bennett has already spent £25,000 on five boob jobs and used Botox, spray tans and lip fillers in order to look more like her idol.
The 38-year-old has now gone one-step further by using hypnotherapy to dumb herself down.
Bennett said that she's already started to feel more ditzy and confused a lot of the time.
Ambassador rating:
0
Embarrassment rating:
* * * * * * * * * *
11. Starbucks – Woman ate and drank nothing but Starbucks for a year
Think Super Size Me kind of, but with Starbucks.
A 40-year-old has just finished her year-long stint of only eating and drinking Starbucks.
She said she spent between $500 and $600 a month on coffee, pastries and sandwiches.
Her reasoning behind her weird eating consumption pattern was because she wanted a new challenging experience.
Some might suggest to that she should take her $600 a month habit and invest in a round-the-world plan ticket. Starbucks will no doubt be happy of her custom, but we think she needs to broaden her horizons.
Ambassador rating:
* * * * * * * * * *
Embarrassment rating:
*
12. Zappos – 10-hour long customer call
Zappos, the online shoe retailer in the US, is now reknowned for its customer service.
A call from a customer to Zappos in 2012 lasted for 10 hours and 29 minutes.
The conversation between customer Lisa and Zappos wasn't even strictly professional, as they talked about life, movies and favourite foods.
Zappos believe the lengthy natter is proof of the company's dedication to its customers.
The brand could certainly teach one or two UK companies about customer service...
Ambassador rating:
* * * * * * * *
Embarrassment rating:
0