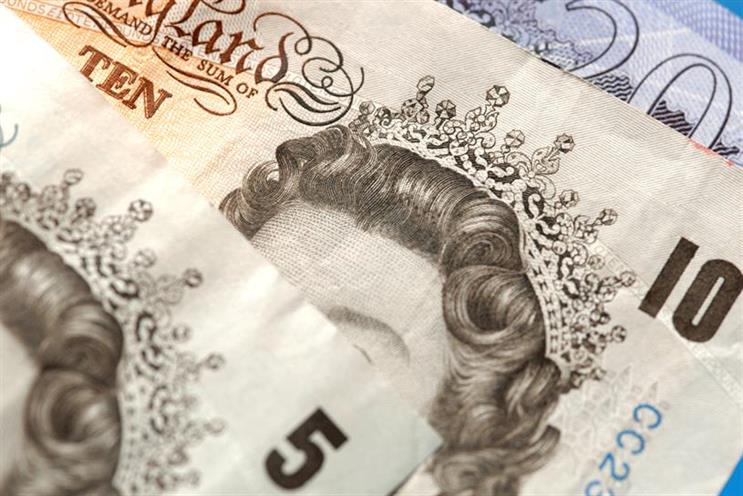 Its Marketing Monitor report, based on accounts most recently filed at Companies House until 30 June, found margins fell to 10.6 per cent, the lowest it has reported since June 2008.
It is the fifth consecutive fall in reported margins in the report, which is conduced twice a year. The margins are calculated by dividing an agency's total operating profit by its total gross profit.
The report said: "In our view, the target for any marketing services business is an operating profit margin of 15 per cent and only 13 of the top 50 agencies exceeded this target, down from 14 previously."
It added: "In the current market the biggest challenge for any agency is managing its staff costs, whilst ensuring it has the right offering to its clients.
"As agencies staff up and try to retain talent, there is increased pressure on wages and this is evidence in the latest results, with only 13 agencies managing to achieve a ratio below our target of 55 per cent."
For media buyers, margins remain "depressed", the report said, due to increased costs. Having been consistently reached 18 per cent and higher before 2013, margins have dropped to 15.5 per cent, down from 15.9 per cent in December 2014.
It said: "As the sector continues to move away from traditional methods of media buying and towards mobile and programmatic technology, agencies are less able to unlock the potential of unified media buying at scale.
"All this change has inevitably led to increased costs as agencies invest in new capabilities and technologies to modernise their offer to their clients."
On productivity, the report said the media buying sector has remained fairly static over the last two years, as measured by gross income per head, which was measured at £102,096 per head in June 2015.
However, the report noted, the statistic for media buyers are still heavily influenced by the results of Dentsu Aegis UK, which accounts for over 20 per cent of the gross income of the top 30 media buying agencies.