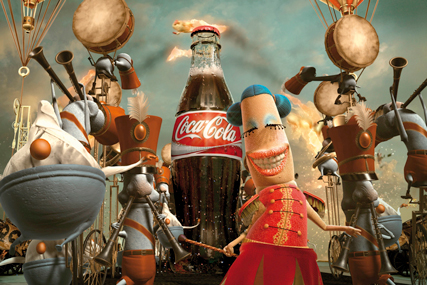 But the dramatic changes of 2006 were less evident in 2007 as businesses moved to integrate what used to be known as 'new media' more fully.
All this was played out as social networking sites such as Facebook rocketed up the agenda and Google progressed beyond search with the launch of ad formats on YouTube.
There were the usual departures and arrivals. Christine Walker, the founder of Walker Media, bowed out after a spectacular ten years at the helm, but is expected to return to the industry in the future (although not as the boss of a media planning and buying agency). David Pattison, the PHD founder, began in his role as the chief executive of ILG Group, the i-level parent. Nick Manning, the outgoing chief executive of OMD, resurfaced at the data and media monitoring group Thomson Intermedia.
The power of the networks continued to be felt more keenly in the UK, where Omnicom Media Group launched with the appointment of the former IPC tx managing director Philippa Brown as its chief executive.
In new-business terms, 2007 was a relatively quiet year for both domestic and global pitches. Mediaedge:cia and Initiative experienced the biggest change in billings: the former adding nearly £100 million; the latter losing the same account. The major domestic pitches were the consolidated accounts at Coca-Cola and BT, won by Vizeum and Starcom respectively.
Entrants to the Campaign Media Awards impressed the jury with their range of ideas and general enthusiasm, and MindShare captured the Grand Prix award for its work on Flora ProActiv. Jim Marshall, the chairman of judges, heralded a "new era of communications planning". He said: "This, though more challenging, is also generating more communication opportunities overall and more opportunities to integrate effectively."
The debate over who owns and creates content is perhaps one that will exercise agencies and media owners the most this year. In 2007, it was Group M, and MindShare in particular, which especially invested in content expertise as a way of future proofing their businesses.
How holding companies are measuring up
Share of media:
| | | | | | |
| --- | --- | --- | --- | --- | --- |
| Rank 2007 | Rank 2006 | Holding company | Billings 2007 (£m) | Billings 2006 (£m) | % change |
| | | | | | |
| 1 | 1 | WPP | 2,173 | 2,017 | 7.7 |
| 2 | 2 | Publicis Groupe | 1,430 | 1,450.6 | -1.4 |
| 3 | 3 | Omnicom | 1,149.6 | 1,059.5 | 8.5 |
| 4 | 4 | Aegis | 872.8 | 846.3 | 3.1 |
| 5 | 5 | Interpublic | 504.5 | 609.1 | -17.2 |
| 6 | 6 | Havas | 219.2 | 187.8 | 16.7 |