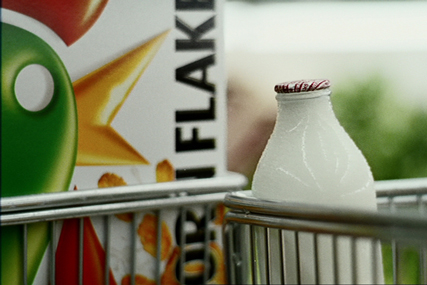 Media spend will have a momentum of its own for a short while - relying if necessary on old campaigns - but budget cuts will not be avoided forever.
This delayed response may help to explain why media billings fell by a smaller percentage than creative billings last year. But fall they did, contrary to predictions.
In the circumstances, Aegis' agencies Carat and Vizeum must be feeling very pleased with themselves as aggregate billings climbed by nearly 8 per cent. MPG did even better with a 16.7 per cent increase.
As the economic climate worsens, clients are likely to place more emphasis on short-term, measurable and actionable response campaigns, directing more of their diminished budget towards direct marketing and digital channels.
To add insult to injury, the virtually invisible rate of bank interest that can currently be earned on cash balances will remove a traditional boost to media agencies' profits.
How holding companies are measuring up
Share of media:
| | | | | | |
| --- | --- | --- | --- | --- | --- |
| Rank 2008 | Rank 2007 | Holding company | Billings 2008 (£m) | Billings 2007 (£m) | % change |
| | | | | | |
| 1 | 1 | WPP | 2,266.60 | 2,200.60 | 3 |
| 2 | 2 | Publicis Groupe | 1,151.10 | 1,352.70 | -15 |
| 3 | 3 | Omnicom | 1,056.50 | 1,179.20 | -10.4 |
| 4 | 4 | Aegis | 944.4 | 880.3 | 7.3 |
| 5 | 5 | Interpublic | 400.1 | 498.1 | -19.7 |
| 6 | 6 | Havas | 238 | 229.2 | 3.9 |