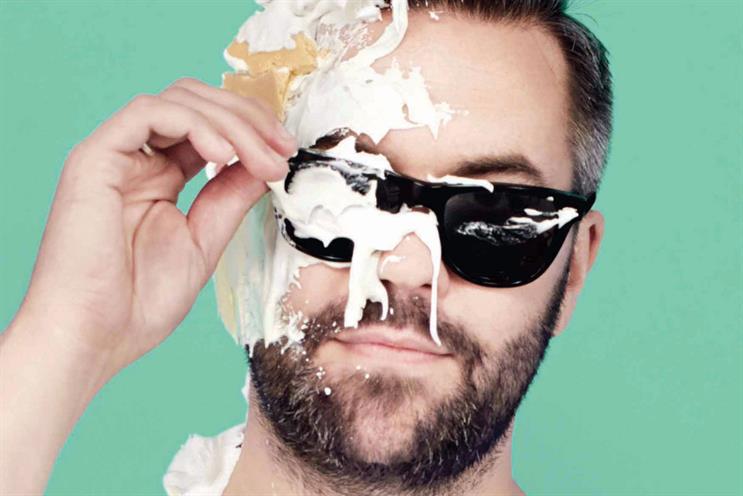 The interactive videos, shot by Rankin, allow users to throw cream pies at the likes of Grey London's Nils Leonard, MRM Meteorite's Nicky Bullard and Ogilvy & Mather's Mick Mahoney.
The cheeky work was created to promote the Cream 2016 Private View event, which takes place at Ogilvy & Mather London on 15 September.
Nils Leonard
For the first time, 20 creative teams are taking to the stage to sell themselves to a room full of invite-only industry leaders.
The pie-throwing theme is meant to represent how creatives will hit industry leaders "full in the face" with their talent and creativity.
Nicky Bullard
The "#InYourFace" videos were written by Maddie Taylor and art directed by Alexa Craner at Ogilvy & Mather.
Mahoney said: "It matters that we encourage the next generation of creative talent to be brave. That we, as the chief creative officers, executive creative directors and creative directors, create the working environment for them to be able to smack the world in the face with their creative brilliance. Encourage them to be in our faces daily with their awesomeness.
"Hopefully, the launch of the new format Cream will inspire all of us to do just that."
Mick Mahoney
Chaka Sobhani, executive creative director at Leo Burnett London