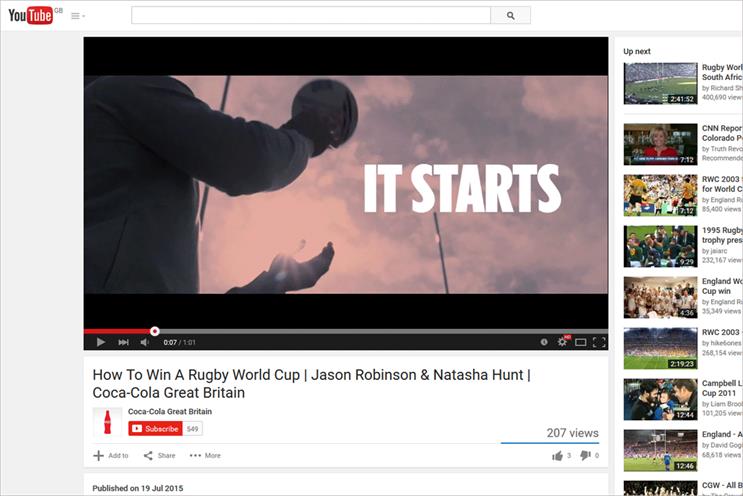 Google looked at the top 100 brands, as defined by the Interbrand 2014 Best Global Brands ranking. It lists the top five brands as Apple, Google, Coca-Cola, IBM and Microsoft.
Outside the top 100, the research found that the total number of advertisers investing in video increased by 40 per cent in the second quarter of 2015, compared with the same period last year.
In a blog post, Cenk Bulbul, the head of strategy and insights for YouTube Ads Marketing, said: "By investing in YouTube, these advertisers aren't just building their brand, they're also contributing to the YouTube ecosystem."
Google found that views of branded content of the top 100 brands have almost doubled in the past 12 months.
The 100 brands have racked up more than 40 billion views in total, and more than 18 billion of those views were recorded in the past year.
Subscriptions for brand channels also increased by 47 per cent in the first half of the year, compared with the same period last year.
Google's research said that advertisers are creating content particularly for YouTube. In the past year 10 per cent of the videos posted by the top 100 brands were more than ten minutes long.
Bulbul said: "They're actively managing their YouTube channels, and publishing new content on a regular basis to engage viewers and keep them coming back."