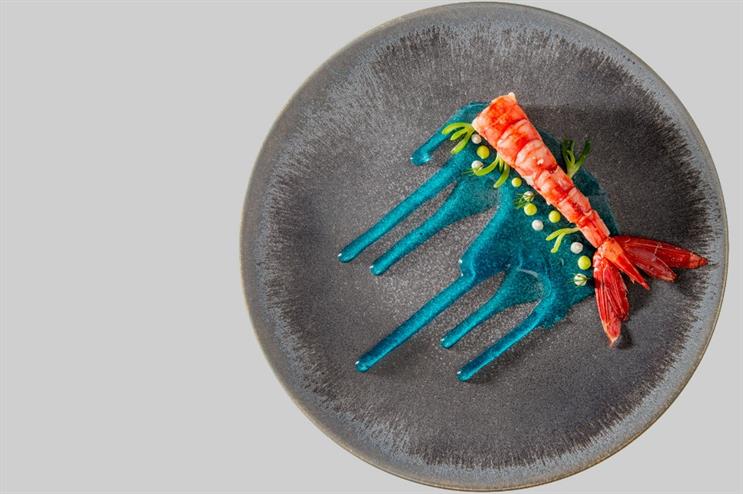 Adventurous tastes
Samantha Welstead-Wood, business development manager, Bubble Food
Clients are becoming a lot more adventurous, particularly when it comes to food. We as a company have responded to this by engaging our audience's senses; utilising animal sounds, wind machines, visual triggers, soft or textured serving vessels and specially created scents to add to the experience.
So it may be that guests are asked to forage in autumn leaves for delicacies whilst listening to the sound of snorting pigs on headphones or to retrieve their food from a fish and chip station complete with salt & vinegar vapour and seaside sounds. Delicious and, above all, fun.
We are always on the lookout for exciting ingredients. For example one of our current favourites is a small, yellow Brazilian flower bud known as an 'electric button' which, when eaten, creates a strong tingling sensation in the mouth. When combined with other ingredients, it intensifies and highlights flavours, adding another dimension to the dish.
Other ingredients our chefs are working a lot with at the moment include sea urchin, scarlet shrimps, king crabs, sturgeon caviar, edible flowers, tapioca and horned melon.
Healthy eating
Tom Lloyd-Owen, director, EventOracle
I can't believe I am saying this - it fills me with horror - but it seems the fight against healthy eating is futile.
People are even thinking about their waistlines when they want to party. It makes no sense to me, but apparently the time for butter and cream is behind us, and kale and carrot tops are the future. God help us all.
Sri Lankan cuisine
Emily Deacock, sales and marketing executive, Harbour & Jones Events
We all know how much the British love a curry so it seems almost natural to open our arms to Sri Lankan cooking. We predict this trend for 2016 after noticing some small Sri Lankan restaurants popping up around London – notably Hoppers on Frith Street. There's nothing more comforting than mopping up their creamy yet punchy curries with a spongy dosa.
We also love that this cuisine offers so many interesting sides and extras like sambol and coriander chutney. At Harbour & Jones Events we're developing our own Sri Lankan inspired dishes such as a fish kari dosa wrap.
Luxury choices
Richard Groves, business development director, Smart Group
Special events are becoming more special. This reflects the confidence being shown in the economy, stability of the Government and a desire by private and corporate clients to enjoy themselves in the best way they can.
We have been asked a lot more this season for upgraded wines, prime cuts of meat, tranches of great fish and pristine, delicious shellfish. Are we seeing a resurgence of the laissez-faire, 'bring it on' culture leading to excess or a considered reflection of the feeling of confidence and moving on from austerity? In my view, it is the latter. Apart from notable exceptions of excess at some small private corporate events, (a DJ paid £1m to play for 65 minutes for 260 guests for example), our clients at Smart are looking for imagination, experience and perfection – whatever the budget.
We will still see less expensive cuts requested but these will also be accompanied by prime choice cuts – slow cooked sticky shoulder of lamb with herb crusted cannon will still be a winner.
More: Six catering trends for the festive season
Five places putting sweet and savoury dishes on the menu

Comment below to let us know what you think.
For more in-depth and print-only features, showcases and interviews with world-leading brands, don't miss the next issue of Event magazine by subscribing here.