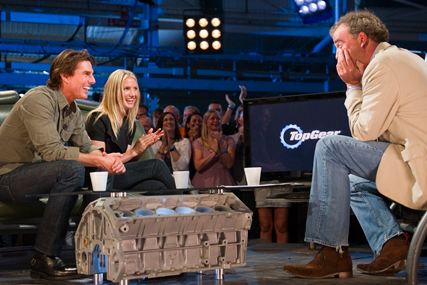 Four branded channels from BBC Worldwide, the commercial arm of the BBC, will be available on over 100 of BA's aircraft from the beginning of December, in addition to BBC World News which is already available.
The partnership was finalised by Zina Neophytou, travel distribution director EMEA and BBC Worldwide Channels. No financial details have been released.
BBC Worldwide's Entertainment, Lifestyle and Knowledge channels will be available, with content including its newest drama 'Luther'.
CBeebies will also be on board, showing 'In The Night Garden', 'ZingZillas' and 'Charlie and Lola', among others. It will be hosted by the children's presenters Sid Sloane and Andy Day.
Ian McDonough, senior vice-president and general manager EMEA at BBC Worldwide Channels, said: "As a company, we are committed to serving our international audiences with the best British content across a range of media platforms.
"This deal enables viewers to access some of their favourite BBC shows on BA aircraft as well as providing us with a valuable opportunity to extend the reach of our channel brands.
"The deal forms part of our wider channel strategy to provide content wherever, whenever and however they choose – even when they're thousands of feet in the air."
Advertising around all programming on BA flights is sold by BA's sales team, BA Media.