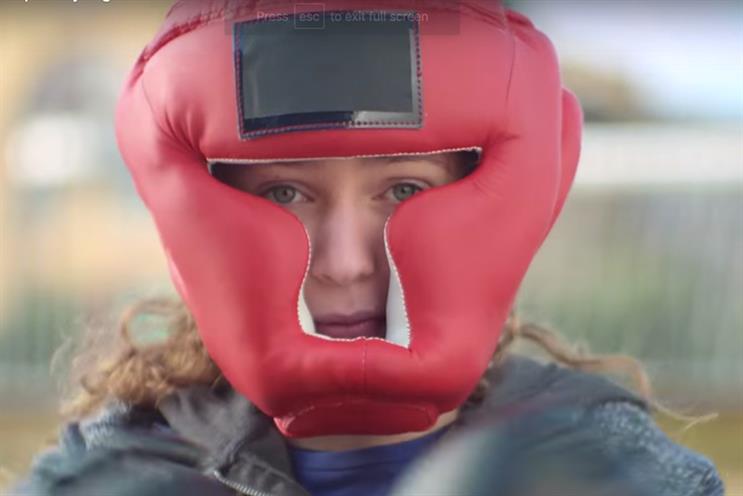 Creating an ad which empowers women and captivates the world all in a couple of minutes on YouTube is no small feat, yet there are some ads that have shifted paradigms and transcended languages and cultures to become phenomena in their own right.
Here is the rundown of YouTube's top ten most watched ads by women across the globe.
10.
Secret Deodorant "Ladies' Room" (6.5 million views)
There's no wrong way to be a woman. But at 6.5 million views there is a right way to make a campaign which is not afraid to tackle issues faced by the LGBT community, head on.
9.
The Vaseline Healing Project & Viola Davis "Help heal skin worldwide" (6.8 million views)
Vaseline did a great job in both raising awareness for the use of its skin care product and helping others through its Healing Project.
8.
Dove "Beauty on your own terms" (12.9 million views)
Dove's #MyBeautyMySay campaign has a great feel good factor which drives home the message that we are all unique in our own special way.
7. Momondo
"The DNA Journey" (16.2 million views)
The DNA journey has gained over 16 millions views and reminds us just how closely related we all are in this small world.
6.
Always "#LikeAGirl - Girl Emojis" (18.9 million views)
Always does a great job at making us take a second look at inequality which may have slipped us by.
5.
Procter & Gamble "Thank you, mom" (22.4 million views)
At 22 million views and possibly the same amount of tears, P&G's Thank You, Mom highlights the one person who often gets forgotten when thanks are due... our mums.
4.
Nike "Unlimited future" (25.1 million views)
Nike brings some much needed humour to this list with its "Unlimited future" ad. At 25 million views, the ad has a serious message but presented in a clever funny way - baby power.
3.
Pokémon20 "Pokémon Super Bowl commercial" (25.4 million views)
Pokémon went big with the CGI for its Super Bowl ad - sending home the positive message that 'you can do that'.
2.
Always "#LikeAGirl – keep playing" (28.1 million views)
At 28 million views it is becoming hard to find someone that does not know of this campaign. #LikeAGirl has done everything right, from writing, music, production and even social - no wonder it is setting new ground for its achievements.
1.
Nike "Unlimited you" (38.4 million views)
Stealing the top spot at 38 million views, Nike's Unlimited You takes the well-deserved top spot. The ad features many a-list athletes and impressive editing, tied together with funny narration to push home the message that you can achieve anything if you put your mind to it.