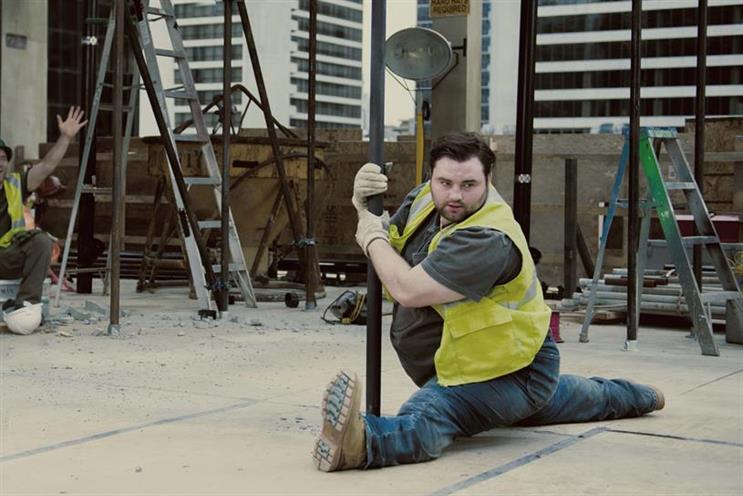 Paul Burke, an award-winning copywriter and novelist who has worked at J Walter Thompson, BMP DDB and Y&R, gave his take on the state of copywriting in advertising today.
The piece included his tips on successful copywriting, along with the "difference between knowing your shit and knowing you're shit".
MoneySupermarket's followed the "epic strut" ad with a pole-dancing builder, something to make everyone laugh out loud and wish they too could recreate the scene from Miley Cyrus' Wrecking Ball video.
When Dave Trott attended a roundtable discussion on content he asked for a definition. "By the time everyone had their say, I was none the wiser," he wrote.
The top ads for the Rugby World Cup 2015 included "Samsung school of rugby" starring Jack Whitehall and a host of England legends by BBH Sport. It's a shame the ads didn't help the England team's performance.
The ads from 2012 include work for Anthony Nolan, Freeview and Weetabix.
The radio DJ returned to broadcast a breakfast show for Radio X, the rebranded XFM, in September and starred in a parody of The Verve's Bittersweet Symphony music video.
Frank Budgen, one of advertising's most celebrated directors, passed away in his sleep, aged 61, in November.
Tesco launched its new campaign, bringing back the "every little helps" slogan in a bid to show people the extra services and deals its offers to customers.
The ads by Bartle Bogle Hegarty featured well-known TV actors Ruth Joned and Ben Miller, but went down like a lead balloon.
Campaign's round-up of brands' festive ads featured Edeka's offering of an old man who fakes his death to bring his family together for Christmas, as well as favourites from John Lewis and Sainsbury's.
David Vitty, who performed as Comedy Dave on the 'Radio 1 Breakfast Show' with Chris Moyles, launched a production company in a bid to take on ad agencies.