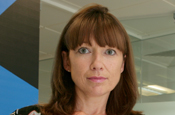 The future of Kate Howe, the managing director of Nitro London, has been thrown into question after the former Saatchi & Saatchi worldwide strategy officer Kevin Dundas was made the agency's president and chief executive.
Although Howe, who joined Nitro from the Gala Coral Group in February, is still employed by Nitro Group, she is on an undefined leave of absence and is understood to have involved lawyers over an employment dispute.
This is the latest in a spate of management upheavals at Nitro. Last week, the agency's planning director, Bobby Hui, who joined in July last year, left without a job to go to.
His departure followed that of Jason Coward, the former managing director of WCRS, who also joined in July as the executive business growth director.
Roger Thelwell, a founding partner of Nitro's digital agency Mook, is also leaving the agency next week, without a job to go to.
Last year, the agency also underwent a considerable management flux when the former executive creative director Paul Shearer, and Johan Fourie, the former managing director, left to set up Arnold UK.
As well as heading up the UK office, Dundas will take over as Nitro's planning head, effectively replacing Hui. He said: "After the recent turbulence at Nitro, I need to work out how best to go forward, and I hope that Kate will be there as my MD."
Chris Clarke, the founder of Nitro, said: "We are delighted to have Kevin lead our gifted UK-based team."
Howe was unavailable for comment.