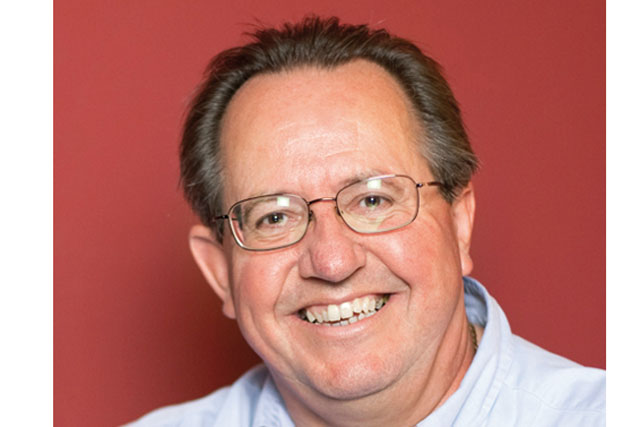 Following Sly Bailey's announcement at the start of the month that she intended to leave Trinity Mirror by the end of the year, there were some predictably catty remarks about her among rival newspaper groups. There were insinuations, for instance, that she a) dyed her hair blonde; b) liked shopping; and c) didn't particularly care to hobnob with members of the great unwashed toiling in the newsroom of the Daily Mirror.
Some even went so far as to point out (this was, after all, the salient point) that she'd reached her decision after a row over money, having refused to take the paycut shareholders were inviting her to consider. After all, she was barely rubbing along on £1.7 million.
Bailey became the chief executive of Trinity Mirror in 2003, when the company's share price was around £4. Last week, it was just over 32p. By that headline measure alone, Bailey has been struggling to justify her salary.
Of course, national newspapers have had a terrible decade, with print revenues melting away far faster than digital revenues can be generated to replace them. And the regional sector (Trinity Mirror is the UK's biggest publisher of regional titles) has been subject to even more severe structural and cyclical pressures.
But cost-cutting has been a theme of Bailey's tenure - leading to closures and sell-offs, as well as redundancies. When she joined, the company published more than 200 regional titles; now, the figure is less than 150. Bailey's successor (while the search for a new chief executive is on) will be the incoming chairman, David Grigson, a former Reuters finance chief and ex-finance director at Emap and chairman of Emap Digital. Grigson faces a ticklish challenge, particularly in light of last week's revelations that revenue projections are worse than feared.
The most obvious course might be to ditch more of the company's portfolio of regional titles and focus on the big national brands. But Les Middleton, the joint head of the regional media specialist MediaCom Accent, argues that people are far too quick to write off the regionals. He says: "Classified advertising used to be the sector's cash cow. It has lost that and it won't be coming back. Display is a different matter - and we know regional press works. It drives footfall to retailers, for instance.
"We need a uniform platform (embracing standardised editorial formats and advertising templates) across the whole group. That will make life easier for everyone. But I think we're seeing the regionals becoming more commercially minded and flexible - such as considering coverwraps. Clearly, there's still a role for regional press, especially when 40 per cent of regional daily press readership does not read another daily. That's a large audience."
Sam Hughes, the head of press at Vizeum, has more knowledge of the nationals than the regionals - but she too argues that the company shouldn't lose sight of the importance of the regional side of the business. She reasons: "It has been selling off parts of that side for years and it hasn't been the answer. I think it should focus more on monetising what it still has. I think, generally, the company could work more creatively with agencies - for instance, developing partnerships and sponsorships."
Meanwhile, Liam Mullins, the head of press at the7stars, argues that the new regime should refocus investment on the national newspaper assets while continuing to develop the digital side. He explains: "I believe this should start with the national newspaper supplements, which suffer in comparison with News International's products. Mirror Football and its celebrity news offering 3am are great examples of Trinity trying to broaden its web footprint and bring in younger readers to the brands - but they can always do more. Plans mooted in 2011 to release a standalone football print product should be revisited - especially with gaming and bookmaking among the few sectors booming in the market."
And David Mulrenan, the head of press at ZenithOptimedia, agrees that big-brand digital properties must be the priority. He concludes: "Many other publishers have used their digital offerings to attract a younger audience by differentiating their product across different platforms - and it's paying dividends. The Telegraph, The Guardian and the Mail spring to mind. Grigson will have to take some brave decisions to find the capital to invest in content that will see the Mirror brand prosper in future years."
NO - Les Middleton, joint head, MediaCom Accent
"Regional press revenues have been under pressure, so the sector has had to cut its cloth accordingly, but Trinity Mirror has been one of the stronger groups. It has been at the forefront of innovation - and I'm sure that can continue."
MAYBE - Sam Hughes, head of press, Vizeum
"It's a massive challenge, but Grigson will make it work. He has a great track record. The Mirror, especially, has a good commercial team and I'm sure he will be able to work effectively with them."
NO - Liam Mullins, head of press, the7stars
"The Daily Mirror needs to start to leverage the power of its readers more. At 45p, it is the most expensive red top and has more than a million people willing to pay 15p more than the Daily Star and The Sun each day. This is impressive."
MAYBE - David Mulrenan, head of press, ZenithOptimedia
"He is joining a company that is at a crossroads. On the regional side of the business, there have been hard decisions made and, no doubt, there will be more of these to come - however, it is in the digital space where clear leadership is needed."