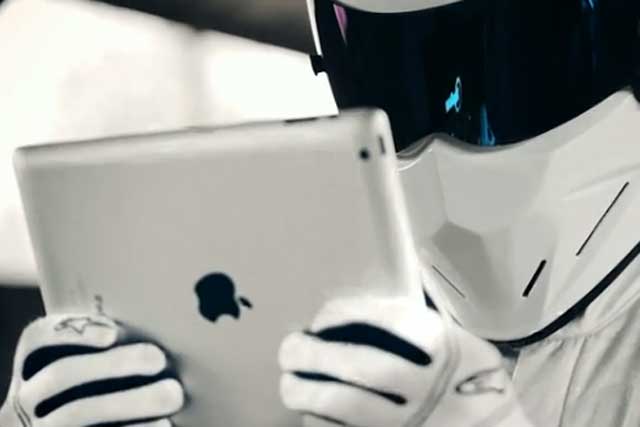 The monthly app has been developed by Engine Creative for BBC Worldwide's licensing partner Immediate Media, and costs £2.99 per issue.
The latest incarnation of the 19 year old magazine includes HD videos and galleries, an interactive content wheel which helps users navigate the latest TopGear news, social media links, exclusive offers and a buyers' guide for every new car available.
At its launch last night, Charlie Turner, editor-in-chief of TopGear Magazine, called the app a "huge milestone", but stressed, "the launch is just the beginning of a very long journey for Top Gear, the interactivity and features on this app will grow exponentially over time."
Engine Creative used the Adobe Digital Publishing Suite platform to design the app, and the agency's strategic director Andy Wise, said the challenge was "how to squeeze so much great content into the iPad edition?" The styling of the monthly magazine has also evolved with the app and its touchscreen-friendly design.
Top Gear Magazine used to average a monthly circulation of around 200,000 just three years ago, but since then its print circulaiton has tumbled to 155,017 in the first half 2012, down nearly 20% year on year.
The magazine remains the UK's most popular motoring title, and one of the most successful magazine brands in the world, with 30 licensed editions available in 68 territories.
Follow @DurraniMix