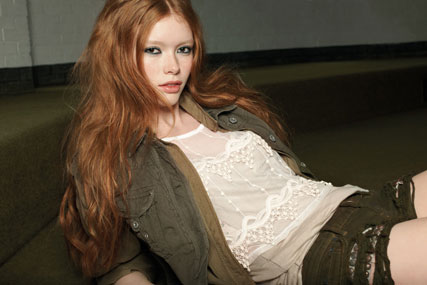 The line, which will be supported by an ad campaign, will officially launch in May. It will include basic make-up products, such as eye-shadows, eye pencils and skin tints.
It is understood that the retailer plans to roll out four to six limited-edition seasonal ranges a year to tie in with its latest clothing collections.
The colours are designed to complement fashion trends, rather than focusing on beauty staples such as foundations and pressed powders.
Products will be priced between £4 and £12.
A spokeswoman for Topshop confirmed that Kate Moss – who has created a popular fashion line for the store, but is the face of rival cosmetics brand Rimmel – is not involved in the make-up range.
Although the range is yet to launch, Topshop, owned by Sir Philip Green's Arcadia Group, has already come under fire from beauty bloggers for excluding them from pre-launch marketing information.
A previous attempt by the retailer to enter the beauty market in the 90s fell flat. However, it has since undergone a renaissance, commissioning collections from cutting-edge designers to drive footfall.

UK beauty sector
The UK's £9.6bn beauty industry is expected to have grown at just over 3% a year between 2004 and 2009.
Colour cosmetics and skin-care were estimated to bring an additional £219m to the market from 2007-2009.
The number of beauty and personal care launches fell from May 2007-April 2009.
Source: Mintel