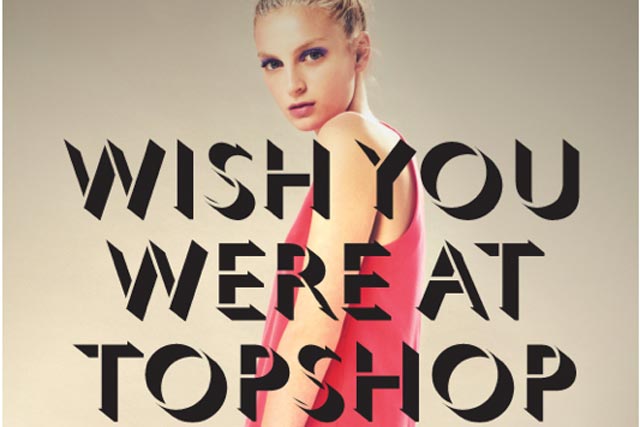 Visitors to Topshop's flagship stores in London, Dublin, Manchester, Liverpool and New York will be able to have a complementary styling and make-up session. They will then have their photo taken, using an iPad2, and then edit the look and feel of the image using the Instagram app.
This will then be printed as a postcard and also uploaded to a Topshop gallery and the shopper's Facebook page.
The campaign, which runs until Saturday (4 June), was devised by FreshNetworks, the social media agency.
In January, Topshop said it was looking to expand its fashion store internationally and double its overall sales.