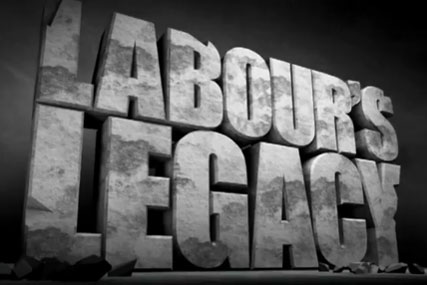 The film, which has been posted on YouTube on the Webcameron channel and the Conservative website, is an attempt to rebrand the government's spending cuts as "Labour cuts".

The sombre film pans around the words "Labour's Legacy'", which are made of crumbling stone. The tone for the film is set by the narration which begins "To our successors we leave no money, only waste debt and the deepest cuts of modern times".

The Labour's Legacy initiative was launched jointly by Lib Dem Energy Secretary Chris Huhne and Tory chairwoman Baroness Warsi yesterday (11 August). The film was played at the press conference though has not been posted on the Lib Dems' YouTube site.

In an email to supporters to promote the drive, Warsi said: "In the coming weeks and months, the coalition will be making its own contributions to exposing the truth. We are going to shine a light on every aspect of Labour's total lack of respect for taxpayers' money."
More on Brand Republic blogs