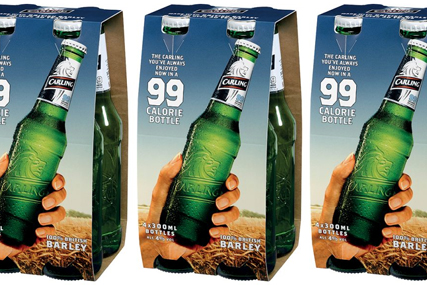 The party plans to negotiate a voluntary agreement with the drinks industry should it come to power this year, as part of its health manifesto laid out by shadow health secretary Andrew Lansley.
The manifesto proposes to "take account of social norms" and ensure labels carry "information about the number of bottles drunk by an average person each week".
It also supports a ban on retailers selling alcohol below cost price and promises to treble duty on alcopops and significantly increase tax on super-strength beer and cider.
Aside from alcohol matters, there is also a promise of further voluntary restrictions on marketing to children where health issues are concerned.
The manifesto reads: "We will work together to extend to all media voluntary restrictions on marketing to children to all media, including online advertising, and also support industry-led initiatives to promote better health, such as reducing food portion sizes and reformulation."
Several drinks brands already feature calorie information on its packaging. In January 2009 Carling introduced a 99-calorie bottle aimed at women.

The policy statements from the Tories follow the publication last week of the Health Select Committee's report on alcohol abuse.

Several of the report's recommendations have ramifications for drinks marketing, including restrictions on advertising and sponsorship as well as a minimum price per unit.
More on Marketing