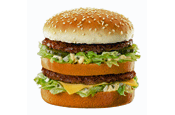 Instead, an incoming Tory Government would seek a series of voluntary "responsibility agreements" with industries such as food and alcohol companies but would not impose legislation to curb their advertising.

The move creates a dividing line between the two main parties.

Labour has consistently used the threat of statutory controls to force industries to tighten their ad codes.

But the Tories believe this "Big Brother" approach is outdated and that the best way to tackle social problems like obesity and binge drinking is by persuading firms to act responsibly.

Andrew Lansley, the Shadow Health Secretary, promised yesterday that the Tories would end Labour's narrow focus on fear of junk foods.

He said: "We will not seek to extend further restrictions on food advertising beyond those already implemented by Ofcom.

Following the Ofcom review, we will look to a voluntary agreement, extending across all media, which balances freedom to advertise products with specific cross-industry and government action to promote improved diet, including consumption of increased fruit and vegetables."

On alcohol, a Tory Government would run a social marketing campaign to create "positive peer pressure towards responsible drinking."

This could involve a deal under which the alcohol industry would devote a proportion of its ad budget to safe drinking.

Lansley said social problems could not be solved by regulation and legislation but required a partnership between government and business.

Dave Lewis, chairman of Unilever in the UK and Ireland, will head a Tory working group to draw up
proposals.