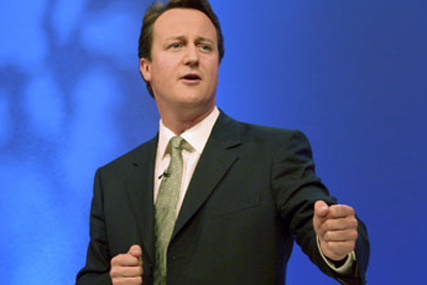 David Cameron will warn in a green paper on family policy next month that a Tory Government would intervene if advertisers fail to stop "premature sexualisation" and "excessive commercialisation".
The threat is a departure from the Tories' stance of seeking voluntary "responsibility deals" by business. One Tory aide said: "We don't want to legislate but we will do so if advertisers don't put their own house in order."
Cameron has asked his Shadow Cabinet to consider all options to prevent ads exploiting children and called on the market and advertisers to show "much more restraint in the way they operate".
In a separate green paper, published on Wednesday, the Tories pledged to extend curbs on junk-food ads aimed at children to all media to ensure the internet and mobile phones are covered, but ruled out a total ban.
The document said: "We would like to see the development of a self-regulatory code by food businesses extending their current commitments to restrict advertising to children across all media, together with an agreed form of robust evaluation to publicly demonstrate that the code is being complied with."