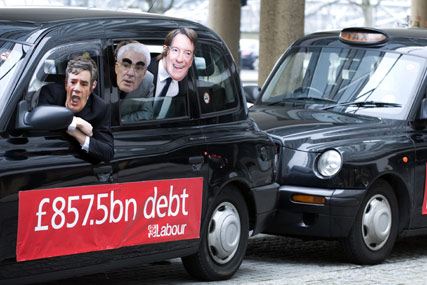 Euro RSCG retains its lead agency status, but M&C Saatchi will now also work on briefs to ensure the Conservatives are getting their message right in the run-up to the election – widely expected to be held in early May.
The Saatchi name has been synonymous with the Conservative Party ever since Saatchi & Saatchi created the now legendary 'Labour isn't working' poster that is credited with helping Margaret Thatcher take power in 1979.
Although Saatchi & Saatchi resigned the Tory account in 1987, the party was then reunited with the Saatchi brothers at their breakaway M&C Saatchi in the mid-90s.
Saatchi & Saatchi was subsequently hired by Gordon Brown's Labour Party to handle its ad account in September 2007.

Euro RSCG has been the Conservatives' lead agency since 2007. It will not pitch against M&C Saatchi for Tory briefs; instead, the two agencies will now work on clearly delineated communications strategies for the party.

A Tory spokesman said: "We're delighted with the contribution Euro has made and will continue to make as we near the election. The party has been working with M&C Saatchi off and on since 1978 and they are also part of the team working to help us kick out Labour in this campaign."

David Jones, the global chief executive of Euro RSCG, said: "There are a lot of people in the ad industry who would like to see the end of Brown's regime. All great ideas that help us achieve that are welcome."