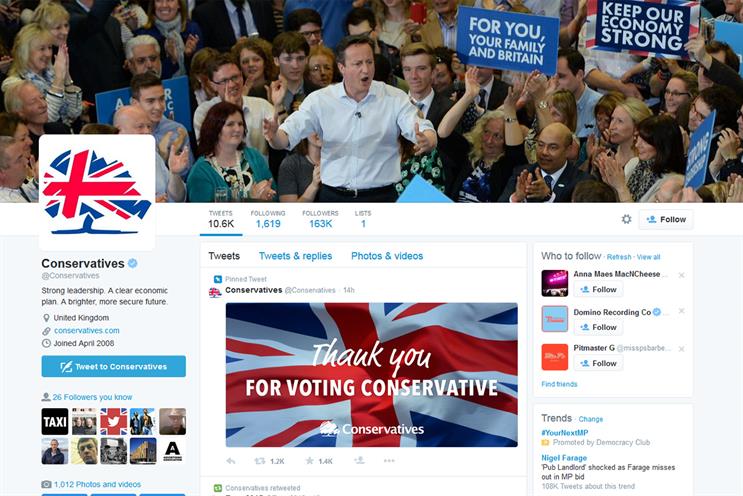 Proofpoint Nexgate, a social media security company, analysed the Facebook and Twitter accounts associated with the major political parties between 1 April and 4 May.
The research found the Tories received the most engagement on their main Facebook page with more than 467,000 likes and 50,000 comments.
In February, the BBC reported that the Conservative Party was spending £100,000 a month - after invoices for September and November revealed monthly Facebook advertising spending of £122,000 and £115,000 respectively.
The Labour Party had the most engagement on their main Twitter account with more than 210,000 followers and the highest number of associated Twitter accounts with more than 225.
The Green Party had the most associated Facebook pages with more than 540.
The Liberal Democrats were the most active on Twitter of all the parties, with more than 3,300 posts to their main Twitter account during the research timeframe.