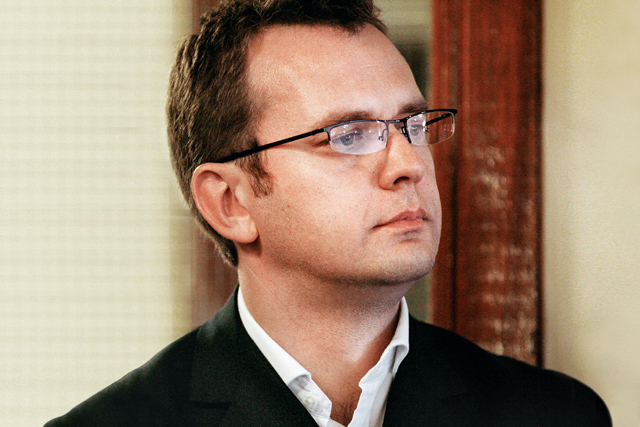 News of his pending resignation was broken by James Lyons, deputy political editor at the Mirror, and confirmed in a personal statement by Coulson moments ago.

He said: "I can today confirm that I've resigned as Downing Street director of communications. It's been a privilege and an honour to work for David Cameron for three-and-a-half years.

"I'm extremely proud of the part I've played in helping him reach No 10 and during the coalition's first nine months.

"Nothing is more important than the Government's task of getting this country back on its feet.

"Unfortunately, continued coverage of events connected to my old job at the News of the World has made it difficult for me to give the 110 per cent needed in this role.

"I stand by what I've said about those events but when the spokesman needs a spokesman it's time to move on.
"I'll leave within the next few weeks and will do so wishing the Prime Minister, his family and his brilliant and dedicated team the very best for what I'm sure will be a long and successful future in Government."

Prime Minister David Cameron said he was "very sorry" Coulson had felt "compelled" to resign due to continuing pressure over the row.
His departure follows dogged press coverage surrounding possible links to phone tapping, led by The Guardian.

Alan Rusbridger, editor-in-chief of Guardian News & Media, said: "This [resignation] is the result of first class investigative reporting by one Guardian reporter, Nick Davies, sustained over a very long period of time.

"From the moment he revealed the secret pay-out to Gordon Taylor in July 2009 it was obvious that Andy Coulson's position was untenable. But this is not the end of the story by any means. There are many outstanding legal actions, and uncomfortable questions for others, including the police."

However, not everyone was impressed with today's news. Former editor of News of the World turned TV presenter, Piers Morgan, was quick to condemn The Guardian's involvement in the investigation.

He asked via his Twitter feed: "If @guardian abhors publication of material obtained by dodgy methods so much, where does that leave them on Wikileaks?"
The new CNN presenter added: "Hypocrisy: prejudice with a halo."
Coulson was editor of the News of the World from 2003 to 2007, but stood down following allegations about his reporters illegally hacking into the voicemail messages of many celebrities.
Freelance detective Glenn Mulcaire told the High Court this week that news editor Ian Edmondson told him to hack into private voicemails.
Edmondson has been suspended from the News of the World while allegations about the hacking of Sienna Miller's phone are investigated.
Mulcaire and News of the World reporter Clive Goodman were both jailed in 2007 for illegally intercepting phone messages.
Channel 4 news reporter Cathy Newman tweeted Edmondson will turn evidence against Coulson, prompting the resignation.