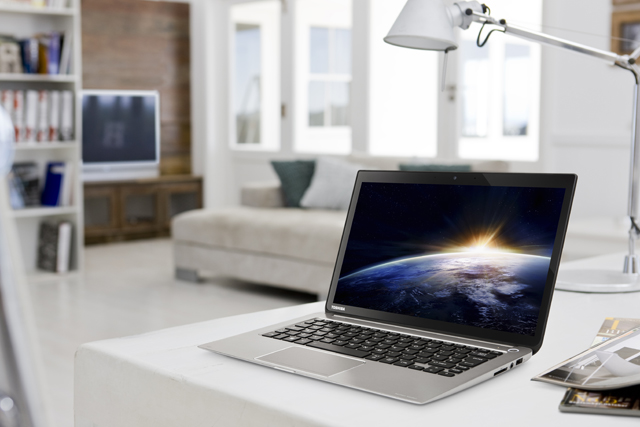 Fronted by Dermot O'Leary, the final broadcast of the season will feature a live two-hour transmission from space, as the International Space Station (ISS) completes an orbit around Earth.
Toshiba has a "heritage" in space-themed marketing, following a 2009 campaign showing a chair floating up into orbit, and the brand's head of marketing Tarek Boudour agreed now was an appropriate moment to return to all matters astronomical.
Red Bull's live space jump with Austrian skydiver Felix Baumgartner captivated audiences worldwide and the Bafta award-winning film 'Gravity' is currently inspiring film buffs everywhere.
Boudour told Marketing: "The brand has a heritage with the idea of space and our 'space chair viewing' ad in 2009 was such a huge success, generating over one million YouTube views. So now we feel we're developing this idea even further at the right time."
The partnership will include idents displaying the Toshiba branding, and the technology firm will also be hosting short films on their website, with the clips based around the concept, "What it takes to be great."
Boudour said: "The short films are based around the attention and preparation it takes to make a success of yourself, particularly in the lead-up to a sports event. That's what we like to think ties everything in, as the new Kira is all about the detail and preparation that has made it into something really special."
"If the partnership proves successful there may be potential to develop our relationship with Channel 4 and extend the campaign further."
Toshiba is seeking to promote its Kira Ultrabook, which will be available in the UK in the next month and goes on sale at £1,299.
Channel 4's campaign to promote the series was created by Oscar and Bafta award-winning British company, Framestore, who worked on the visual effects for sci-fi space thriller 'Gravity'.
The TV ad premiered on 19 February just before '24 Hours in A&E' on Channel 4. The campaign will also run across outdoor and online.