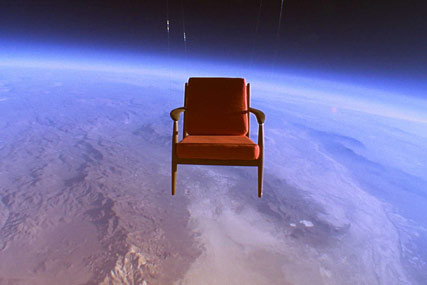 The company, which spent £3 million in the UK on advertising last year, is currently drawing up a shortlist of agencies to compete for the account, which includes the UK business.
Tom French, Toshiba's director of customer communications, is overseeing the review and has been in contact with agencies directly inviting them to compete for the business.
The previous incumbent on Toshiba's advertising across Europe was Grey London. The agency stopped working with Toshiba on a pan-European basis last year, prior to winning Sony's global advertising for its Bravia range.
Grey continues to have a relationship with the brand in the UK, but will not be re-pitching for the business.
The agency created some high profile campaigns for the Toshiba brand since first picking up the pan-European business in 2007. Its last major campaign was ''The Space Chair Project', launched in 2009, which involved sending a chair 98,000ft above the earth. A film of the chair in space was then shot using Toshiba's own cameras.
The campaign was a follow-up to the "Time Sculpture" ad, launched in 2008. The spot, by Grey, promoted Toshiba's range of TVs and made it into the Guinness Book of World Records for the most moving image cameras used in a composite film shot.