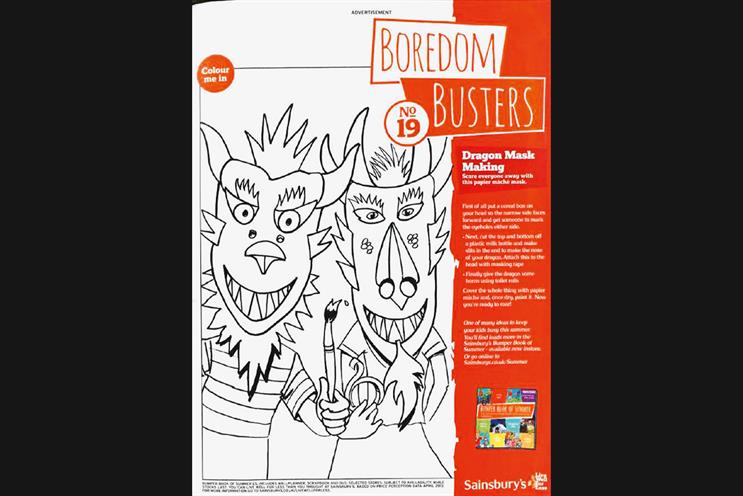 Sainsbury's
Sainsbury's won this category last year for its 2012 Paralympics sponsorship activity. That the supermarket has done it again is testament to a 2013 summer initiative that succeeded without the help of a huge national event.
One summer headache for parents remains constant – how to keep children entertained during the long school break without having to spend a fortune.
PHD's response was to package Sainsbury's summer media strategy into a single "boredom busters" campaign – a series of media executions that doubled up as ways for parents to keep their kids happy. A Bumper Book Of Summer containing lots of low-cost ideas was launched and supported with TV, print, social media and online advertising. It is cited as a factor in Sainsbury's 4.4 per cent year-on-year sales increase.