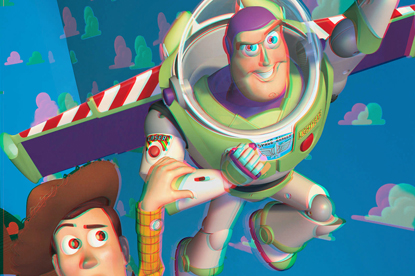 The June issue of the Future Publishing-owned title will focus on all things 3D, to celebrate the release of more than a dozen 3D films this year.
Inside the issue will be more than 30 3D images, 24 pages of editorial dedicated to 3D plus a pair of 3D glasses and the chance to win tickets for a secret free screening of a 3D movie.

The title will also preview 3D films such as Avatar, Tintin and Pixar's latest film Up, all due for release before Christmas.

The print ads in the supplement have the ability to be converted into 3D. The film studios 20th Century Fox, Lionsgate, Universal Pictures and the cinema chain Odeon have all signed up for special ads.

Future has partnered with a 3D print specialist to allow all advertisers to add an extra dimension to their traditional print creative, converting existing ads into 3D.

Future will also continue the 3D celebration throughout May, with a special section of its TotalFilm.com website devoted to a new selection of 3D images and trailers.

Simon Maxwell, the group publisher of Future's film portfolio, including Total Film, said: "There's nothing bigger in cinema right now than the 3D revolution and we're delighted to celebrate it with the movie industry and our readers. Even advertisers have the chance to get involved. What better than a 3D version of their ad to give Total Film readers a unique perspective on their brand?"