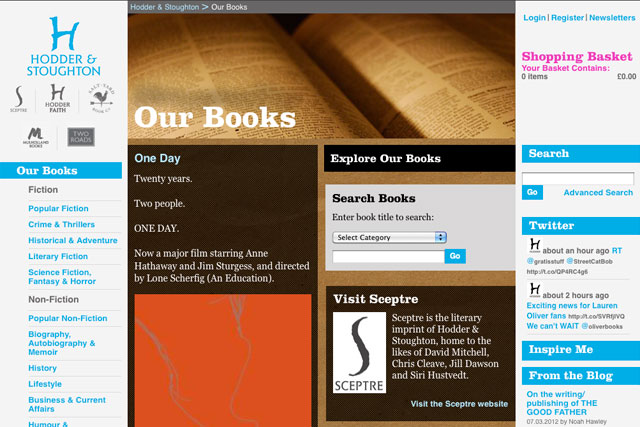 The move means that Hachette's book publishing companies, which spend £3 million on media, have consolidated their media requirements into Total Media.
Hodder & Stoughton previously used Manning Gottlieb OMD as its media agency, but will now work with Total Media on both traditional and online media.
Total Media also works with the Hachette imprints Headline Publishing Group, Orion Publishing Group, Little, Brown Book Group and Hachette Children's Books.
Auriol Bishop, the creative director at Hodder & Stoughton, said it was keen to work with Total Media on "exploring ways to get closer to our readers and using every opportunity to find new audiences".
Hodder & Stoughton's authors include Stephen King, John le Carré and Jodi Picoult.