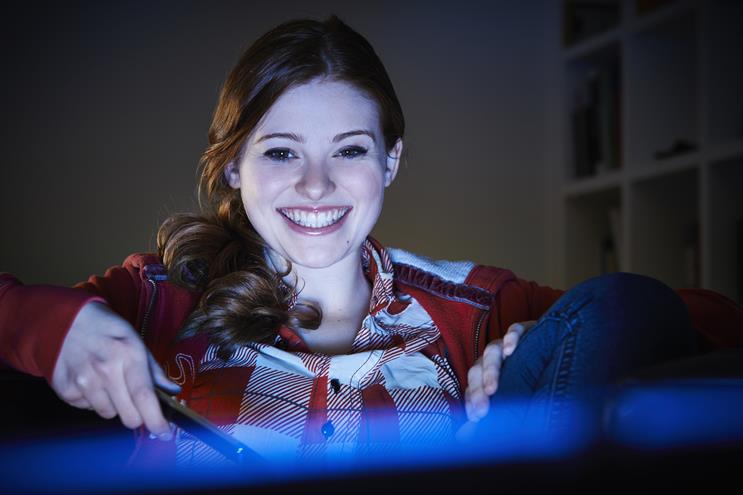 Addressable TV uses sophisticated targeting techniques that get your ad in front of the right audience at the right time, bringing impact beyond awareness building, brand appeal and purchase intention to include higher footfall, web engagements and sales.
Now new research sheds light into what is happening inside people's brains to drive these positive campaign results. These fresh neurological findings have revealed that addressable ads produce greater brain activation in the significant areas related to attention, emotion, reward and memory.
All of which means these ads have more impact on viewers and are more memorable than traditional TV advertising. And, one can assume, lead to greater increases in brand metrics and KPIs.
Campaign partnered with Finecast, which commissioned scientists from University College London to undertake the experiments, to unpack the research, the data, and the learnings for brands in a webinar that was part-presentation, part-discussion.
Host Arvind Hickman, Campaign's media editor talked with Joseph Devlin, professor of cognitive neuroscience at UCL, Samantha Lister, head of marketing science at Finecast and Roku's director of international ad sales Mike Shaw to interrogate the potential impact of the research on media planning and allocation for the future.

Uplift across the board

The research, which included MRI brain scanning and behavioural testing, looked at human reactions across the four key neural-networks of attention, emotion, reward, and memory.
Finecast's Lister outlined how participants were presented with ads while in an MRI scanning machine, some of which were addressable and some were not and how the MRI scans show our brain activity when we're presented with ads.

The first category looked at was attention - "hugely important for brands and advertisers" and "what it showed was a far stronger neurological response in terms of visual attention when an addressable ad was shown," Lister said. "So for people who we knew were interested in pets, we saw a strong uplift in brain activity when they were presented with an ad with a dog wagging its tail, for example."

A significant uplift was apparent when people were shown addressable ads compared to non-addressable ones across the other three areas of emotion, reward, and memory.

"We saw a very strong uplift with the feeling of reward," Lister noted. "That's incredibly important because it means addressable ads bring a positive feeling. The feeling of reward with addressable ads was very close to the feeling people get when watching a TV show, but there's a significant drop-off with non-addressable content."

It's incredibly important for brands to drive mental availability and establish themselves in consumers' memories as long-term brand choices. Again, a substantial memory uplift was apparent with addressable ads compared with non-addressable ads, and very close to the baseline of memory when watching a TV show.

Lister said of the results: "Being able to get the right ads in front of the right people has a marked impact, shown by actual neurological activity. We expected to see some anecdotal uplift during the experiment, but I don't think we expected to see such a consistent and strong set of results across all four categories."

Brand recall

In addition, an online experiment was conducted alongside the neurological experiment. Two hundred pre-screened participants watched half an hour of TV programming with embedded ads and were given a memory test to evaluate their recall.

Addressable ads were recalled better, with a 10% increase in accuracy and a faster response time than non-addressable ads. Significantly, they were recalled better in any context, whether viewers choose the TV show or not.

"Being able to show the addressable uplift is important for two reasons," explained UCL's Devlin. "Firstly, response time is not under conscious control, so it's a nice way to look at the implicit memory strength for these encodings. The other is that people tend to be faster when they're less accurate. But in this case, people are being faster and more accurate. That's a robust finding regarding the strength of memory encoding."

"Genuinely groundbreaking"

The research - part of Finecast's long-running research initiative, "Thinking Inside the Box" - drew praise from Roku's Shaw. "This is a groundbreaking methodology on the impact of addressability and how effective it is. We have seen a lot of studies looking at addressable, but what has been achieved by Finecast and UCL is trailblazing.

"The biggest takeaway for me is how strong the results were with memory, how that relates to mental availability, and making your brand familiar, so you've got the best chance of securing a purchase. Seeing how that takes place on a cognitive level and the more conscious behavioural recall was amazing."

Watch the webinar in full here