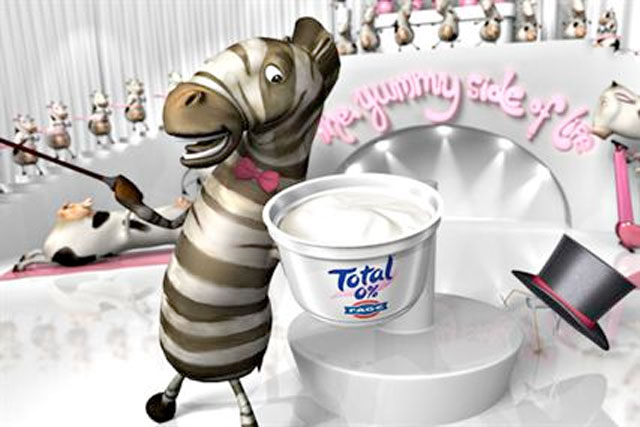 The brand, owned by the Greek company Fage, has contacted agencies directly.
Total's most recent advertising campaign, which broke in January, was created by Creative Orchestra.
In the ads, Total's animated zebra character takes the role of a Fred Astaire parody called "Zeb Astaire" while the other characters work out to the sound of swing music.
The campaign, bought by Total Media, ran across TV and was supported with online activity and social media.
In addition to the TV ad, Fage UK relaunched its website and teamed up with a panel of experts to represent Total during 2012 as part of the "Total Living Team".
Total is the brand leader in the £73 million Greek yoghurt sector, with a 33 per cent value share of the market.