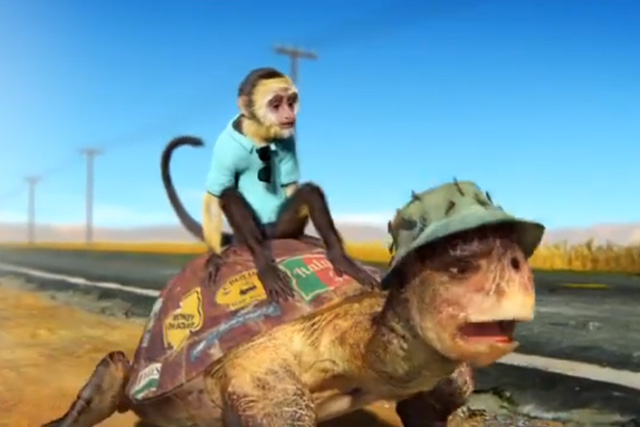 London-based ad agency Creature has developed the new marketing work, based on what Totallymoney.com is claiming to be a "groundbreaking" commercial agreement, in which the revenue generated from the campaign will be split equally between the brand, Creature, and the broadcaster.
The new campaign introduces brand characters Turtle and Monkey who are on a quest to find the perfect credit card. It launches today (29 August) and signifies Totallymoney.com's business and brand overhaul in a bid to become the top credit card intermediary in the UK.
The campaign forms part of Totallymoney.com's communications strategy that aims to change consumer behaviour and "catalyse" growth in the credit comparison market.
Will Becker, CEO and co-Founder of TotallyMoney.com, comments: "We don't want to be all things to all men, we want to focus on one area of personal finance and do it really well.
"In order to achieve this, getting our communications strategy right and raising brand awareness is crucial to our success. Clinching the number one spot in the credit comparison sector whilst stamping out consumer apathy is no mean feat but it feels perfectly achievable.
"We feel the three-way investment strategy with both our broadcaster and our advertising agency is testament to the strength of our mission. It speaks volumes about the level of motivation and commitment from all parties involved."