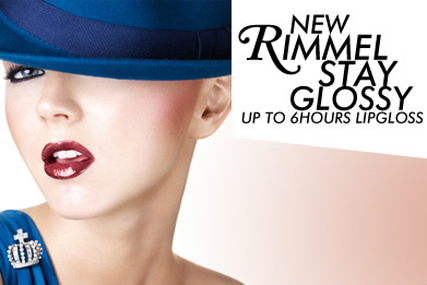 The independent review by psychologist Dr Linda Papadopoulos was commissioned by the Home Office to look at how sexualised images and messages may be affecting the development of children and young people.

It recommends the introduction of a system of ratings symbols for photographs in advertising and magazines to show the extent to which they have been altered.

It follows a similar recommendation from the Royal College of Psychiatrists this week.

The Papadopoulos review said such a system is "particularly critical" in magazines targeting teen and pre-teen audiences.

It also recommends outdoor advertising should be vetted by local authorities to ensure that images and messages are not offensive on the grounds of gender.

Lads' mags should be marked for sale only to people over 15, with retailers governed by a mandatory code, replacing the existing voluntary code, which forces them to place such magazines away from magazines and comics aimed at teenagers and children.

According to recent research about children's media consumption, Nuts and Front are at the top of the list of magazines favoured by boys aged 15 to 16, while FHM is near the top for 13 to 14-year-old boys.

The research comes from ChildWise's annual Monitor report.

Another recommendation in the report affects broadcasters, who would be required to ensure music videos featuring "sexual posing or sexually suggestive lyrics" are broadcast only after the watershed.

The Home Office is now considering the review, which forms part of its strategy to address violence against women and girls.
However, the Department for Media, Culture and Sport has been quick to comment on the recommendations.

On the airbrushing question a DCMS spokeswoman said the government would not seek in any way to interfere in any way with what a magazine or newspaper chooses to publish, though magazines had a duty not to mislead readers.

On the oversight of outdoor advertising by councils the DCMS believes the current regulations "provide for adequate protections".

The spokeswoman described the placement of magazines on shelves as "a matter of convention and public demand".

In response to the age restriction recommendation, the DCMS pointed to the low penetration of lads mags among under-16s.

"Under 16 readership of lads' mags is very small. Only the very cheapest magazine - Zoo - has any sort of foothold, with around 10% of its readership under 16.

"The Teen Magazine Arbitration Panel is currently set up to look at the sexual content of magazines aimed at teenage girls. Magazines covered are those where 25% or more of the readership are girls under 16."

"The panel has indicated that it would be willing to cover magazines aimed at teenage boys on the same basis, but there are none."

Dr Papadopoulos worked closely with the Home Office on its current advertising campaign aimed at preventing violence and abuse in teenage relationships.