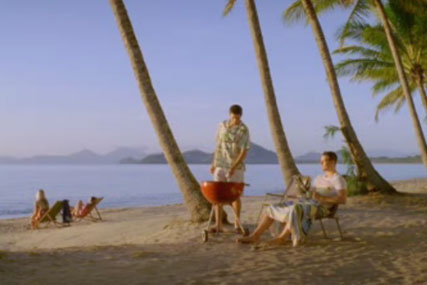 The ad is part of a campaign created by DDB Australia, which succeeds activity running in 2008 and 2009 that tied in with the blockbuster Baz Luhrmann film 'Australia'.
It features a specially created song 'There's nothing like Australia', which is also the phrase used as the strapline for the campaign.
The online element includes an interactive map of the country, featuring almost 30,000 images and stories generated by the Australian people, hosted at Nothinglikeaustralia.com.
Andrew McEvoy, managing director of Tourism Australia, said: "Australians have identified our people, wildlife, beaches, the reef, the outback, vibrant cities and laid-back lifestyle as the things that make Australia a unique and special place to visit. These suggestions are highlighted in all the elements of the new campaign.
"Our research found that 80% of Australians wanted to promote their country as a travel destination, so we invited them to share their pictures and stories at the campaign website."
The ad was directed by Michael Gracey who has previously directed Evian's 'Skating babies' and T-Mobile 'Dance'.