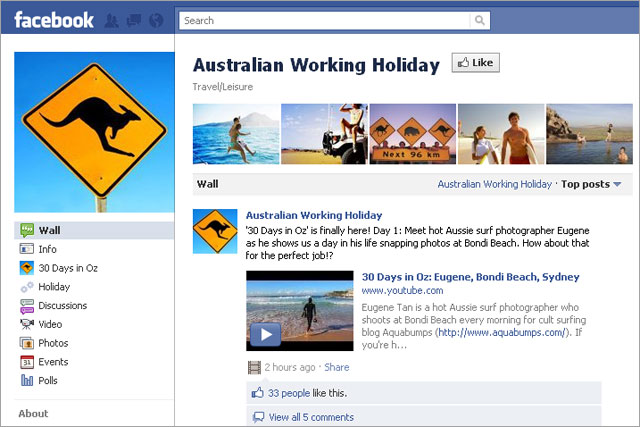 The campaign includes 30 one-minute videos, each showcasing a day in the life of either Australians with impressive jobs such as surf photographer, or backpackers.
The first video goes up on the tourism body's working holiday Facebook page today and one video will be added each subsequent day.
The campaign coincides with the release of A-level exam results on 18 August. On the same day Tourism Australia will launch a competition on Facebook offering young people the chance to win their own gap year adventure Down Under.
The videos were produced by Zodiak Active.