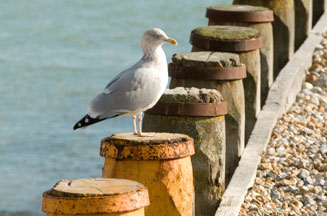 'Tourism 2023', unveiled at this year's ABTA Travel Convention in Barcelona, is being launched by seven founding partners - British Airways, The Co-operative Travel, TUI Travel, Thomas Cook, Carnival UK, the Association of British Travel Agents (ABTA) and charitable organisation The Travel Foundation.
Sustainable development charity Forum for the Future and government department Defra are also supporting 'Tourism 2023'.
The strategy, which is set to feature prominently in future brand communications, is based on six core principles as a means of creating a sustainable travel industry by 2023.
'Tourism 2023' pledges to improve protection of the environment, provide consumers with mainstream sustainable products and to create sustainable resorts.
It also looks to ensure destinations benefit from tourism, to better develop employees, and develop environmentally, socially and financially-sustainable businesses.
'It is great to see these organisations coming together to declare their commitment to Tourism 2023 and working to reduce environmental impact, and I hope others will join them,' said Dan Norris, Minister for Rural Affairs.
Dermot Blastland, managing director at TUI Travel UK & Ireland, added it is vital that industry-wide sustainability goals are set, as the issues cannot be tackled by individual tour operators alone.