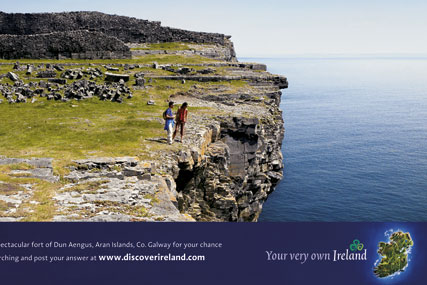 The body has issued a tender document inviting agency groups to pitch for the full-service business.
WPP's JWT and Mindshare are the incumbents on the account and were appointed after a pitch in 2004. Tourism Ireland said it had extended the incumbents' contracts to their maximum duration, which is to the end of 2011.
However, the tourist body has released the tender well in advance as it plans to develop new work next year, to be rolled out in 2012.
The contract will run for four years with the option to extend annually for a further three years.
Tourism Ireland markets the country as a tourist destination in countries including the UK, where it spends £5 million on advertising, the US, Canada, France, Germany, the Netherlands, Spain, Italy and Australia.
Brian Twomey, the head of marketing communications at Tourism Ireland, said: "This is about managing a statutory requirement to update our contracts with our existing agencies or other agencies, whoever they may be.
"It gives us the opportunity to see what new media thinking is available and see which are the best partners to work with for the next few years."
Tourism Ireland was established under the framework of the Good Friday Agreement of 1998 to promote increased tourism across the whole of Ireland.