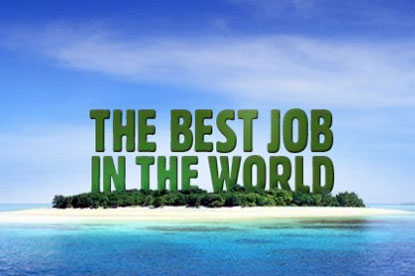 The tourist board is looking to recruit four people to assist Ben Southall, the Brit who won its competition to become the island's caretaker earlier this year.
Tourism Queensland is inviting candidates to send in profiles of themselves explaining why they should be shortlisted for the opportunity to join Southall, with one lucky winner being selected at random from the list.

The winner will then be allowed to select three friends to join him on the adventure.

Unlike Southall, who makes around £69,000 per year working as caretaker of the islands, the new winners won't get paid, but will be allowed to spend six months exploring the reef's 900 islands, which are situated on Australia's Great Barrier Reef.

Brisbane-based ad agency Cummins Nitro created the "best job in the world" concept earlier this year to help promote the region.

Over 34,000 people applied for the caretaker role, with Southall eventually being handed the job in July.

Cummins Nitro picked up numerous awards for the work, including winning the Grand Prix in both the PR and Direct categories at Cannes.