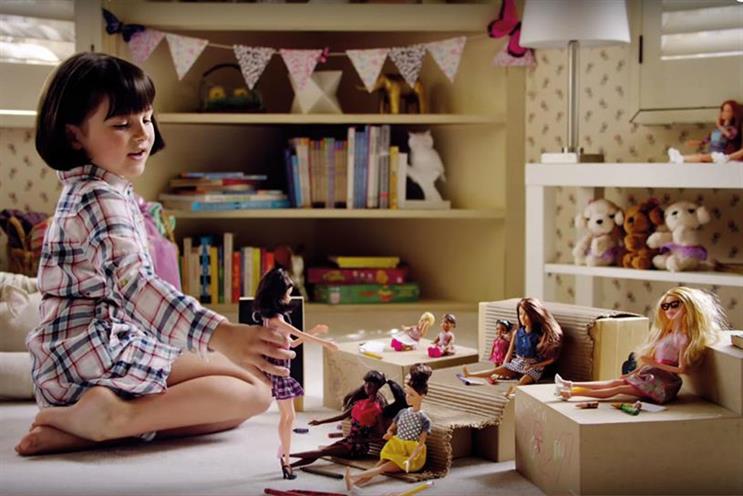 Children are viewing less and less linear TV than ever before – viewing figures have been freefall since 2008. Households with children are more likely to subscribe to Netflix and other VOD services. Children's use of the internet is rising, and services such as YouTube Kids are driving this, as previously parents were rightly concerned about what kids would come across online.
The algorithms have got better perhaps because tech developers themselves are now having children and so we're seeing more attention being paid to 'safety' and the 'appropriateness' of the content served to children.
A result of this is children are seeing fewer ads and so we can expect toy manufacturers to adapt their advertising strategies accordingly.
For some, it will mean advertising directly to parents. We saw Mattel take this approach recently with its nostalgia heavy Barbie campaign that highlighted the feel-good aspects of make believe. The Star Wars franchise has also taken a multi-generational approach, encouraging children to share their parents' passion for the Millennium Falcon, Darth Vader and light sabres.
Large toy brands could go back to the future with a return to the 1980s cross media approach of toys and TV producing merchandise and content as Hasbro did with Jem, the popstar doll and cartoon [pictured below]. Lego understands the value of owned media with its CRM programme engaging with 4-12 year olds through magazines and websites.
Lego has also successfully worked with traditional newspapers for toy giveaways, showing that there may be scope to step in and create bespoke kids titles. The Funday Times may be defunct, but weekly First News, aimed at 7-14 year olds, shows new possibilities. By bundling in child friendly digital content, there is a resulting potential to close the loop with licensed properties.
We also cannot forget the impact of digital influencers even when thinking about such a young age group. The natural tendency of children to look for approval and acceptance means that Instagram, YouTube and social Influencers will be as important to this generation as Phillip Schofield and Sarah Greene were for me on Going Live!
Jen Smith is the head of planning and strategy at Maxus UK