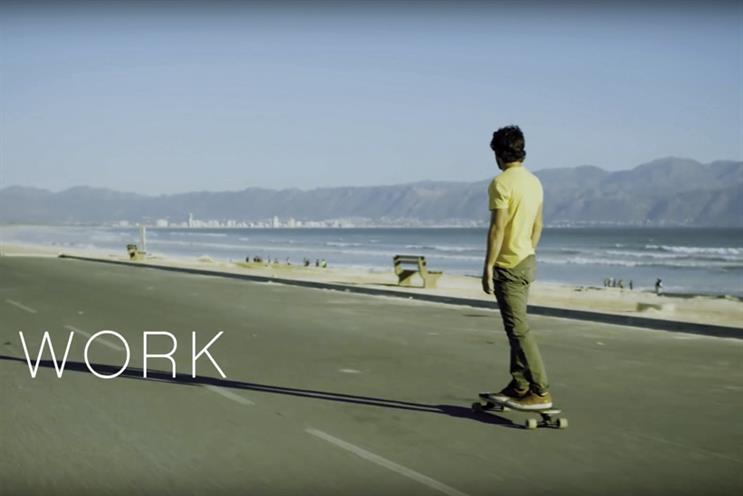 When The & Partnership stole Toyota's pan-European advertising and media business from Publicis Groupe shops Saatchi & Saatchi and Zenith, it was yet another example of agencies' increasing co-operation.
Indeed, Saatchi & Saatchi and Blue 449 pulled off a similarly astonishing feat earlier this year when they snatched Asda from VCCP and Carat.
These moves suggest that some marketers are currently very much favouring an integrated offer.
The Toyota business – which will be housed within a unit comprising data analytics, creative, CRM and media called &Toyota – is the latest in a series of bespoke "networks" that The & Partnership has set up for clients, backed by the support of its minority shareholder, WPP.
Already, The & Partnership, whose stable includes CHI & Partners, M/SIX and Rapier, has created bespoke units for clients including News UK (called Pulse Creative), the Royal Bank of Scotland, Best Buy, TalkTalk and The Wall Street Journal.
But given that Publicis Groupe, as well as pretty much any agency out there, can claim to offer an integrated approach (it is one reason why many shops are being relocated to sit under one roof), what makes The & Partnership's offering different? After all, Publicis Groupe could have established something similar to keep Toyota.
According to Johnny Hornby, founder of The & Partnership, one of the key reasons is its single bottom line. While WPP has been creating "teams" to work across client business for years, payment – and, to an extent, staff loyalty – belongs to the com-ponent traditional agency parts.

Therefore, Hornby claims, if you ask an advertising agency for a solution to a business problem, you're likely to get an advertising answer due to an element of self-interest. It's the same for CRM, data and digital. The & Partnership doesn't work this way, according to Hornby – it allocates resource and cost upfront and shares profit at the end.
This might explain why News UK tore up the old Team News (a unit that was in itself pioneering, having evolved from The & Partnership's The Box production unit, which was based in News UK's headquarters) and opted for an offering called Pulse Creative. CHI & Partners replaced Grey London as ad agency as part of this change.
More crucially, it's probably The & Partnership's ability to get its hand on WPP's data assets that sets it apart from rivals – particularly Oliver. With Group M buying, according to Hornby, 40% of digital assets, M/SIX is provided with additional media clout.
The data revolution has meant that clients need to be more fleet of foot, and an integrated team seems to be the solution.
But what does Sir Martin Sorrell make of Pulse Creative? After all, the loss of the News UK ad account from the wholly owned Grey to CHI & Partners will have hit his bottom line. And it's likely that Sorrell would have preferred all (rather than some) of the revenue to supplement WPP's coffers. Indeed, insiders say that is the case.
As for what clients get out of the arrangement, David Robinson, managing director of The Sun and The Sun on Sunday, says: "Pulse Creative works as it's an integrated solution, on premise, with a team built to match the challenging needs of The Sun's businesses. Structurally, we've got it right – a smart senior agency collective heading it up and an enthusiastic, hungry operational team that can handle a mix of long-lead and short-turnaround work.
"The beauty of integration at the top with Pulse Creative is that all animals, in this case, are equal."
Hornby says &Toyota will mirror Pulse Creative – it will have a European hub of 50-plus people based in
London, as well as staff integrated within Toyota's marketing departments across Europe. It's this ability to provide people in-house and operate as an extension of the client's marketing department that has particular appeal, according to Debbie Morrison, ISBA's director of consultancy and best practice.
Morrison believes an increasing number of advertisers are looking for similar solutions. "It's a serious trend," she says. "Clients are seeking to simplify in a complicated world. With capabilities in-house, they are working hand in hand with the marketing team, which makes life easier."
It's also an attractive proposition in procurement terms, consultant Tina Fegent says: "From a procurement point of view, I like it. It's a different model and reflects the changing times we live in."
So The & Partnership might be on to something and, unshackled by historical agency brand loyalties and bottom lines, the ownership structure might just work in its favour. But Paul Phillips, managing director of AAR, has a word of warning. While it's easy to attract talent to hubs or client companies in London, he says, the reality of convincing staff to relocate to an industrial estate in, say, Basingstoke means this approach might not work in all instances.