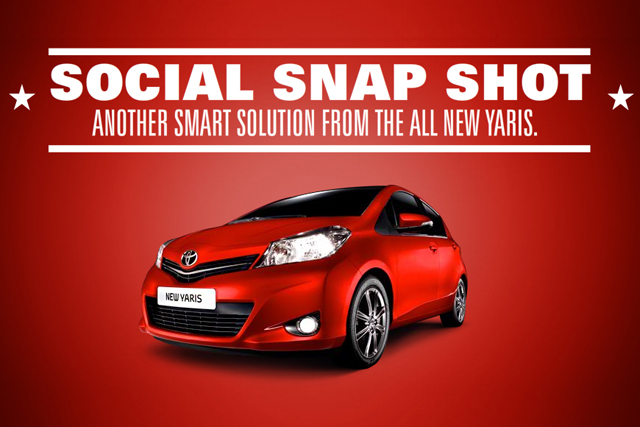 The Social Snap Shot app, created by Glue Isobar, is designed for time-poor people with busy social lives, giving them an infographic-style video of highlights from Facebook, including news feed updates, videos, photos, events and birthdays.
The app has been optimised for the iPad and iPhone, features Toyota branding, and opens with a clip of the car.
Lisa Fielden, brand and digital marketing manager at Toyota, said: "The Social Snap Shot is a fantastic way to engage our young target audience, capturing their Facebook highlights in a quick, easy and entertaining way, and illustrating the Yaris promise to help them outsmart life's daily challenges."
Toyota unveiled its 'Outsmart Life in a Yaris' campaign in August.