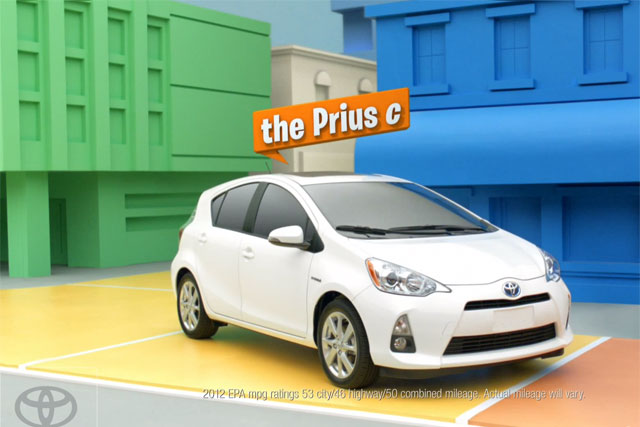 The video-based car configurator, which Saatchi & Saatchi claims is the only one of its kind, is aimed at a new generation of digitally active customers preparing to buy their first car.
It has been designed to tap into the "social shopping" habits of the Prius C's core demographic of city dwelling professionals in their 20s and 30s who, according to research by Saatchi LA, look for tools to help them share and collect opinions.
The site hosts video tutorials for first-time car buyers on topics such as financial planning and buying from a car dealership, as well as a miles-per-gallon calculator that shows viewers how much fuel they are using up on regular drives and a 'Meet the Prius' feature that allows potential buyers to re-skin a Prius in the colour of their choice.
The platform also has enabled sharing via Facebook, Twitter and Google+.