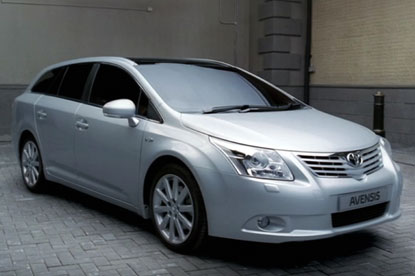 CHI, which was handed the business in July 2007 in a shock blow to Saatchis, will no longer work on the Toyota brand but will retain the advertising and online business for the Lexus marque.
Contracts have yet to be finalised, but it is understood that the realignment will see Saatchis take on the lion's share of the European business, including the UK account, which is worth around £25million.
Lexus, which announced plans to become a hybrid-only marque in the UK two month's ago, spends £13 million in the UK.

Saatchis had handled the UK ad business for Toyota since 1993.

However, in 2004, CHI & Partners began making a number of significant inroads on the business, snaring briefs for the Aygo marque, and later Corolla and Yaris briefs, before finally landing lead agency position on the account in 2007.

Since then, Saatchis has produced some advertising for Toyota on a project by project basis, working alonside CHI on the recent "follow me" campaign for the Toyota Prius.