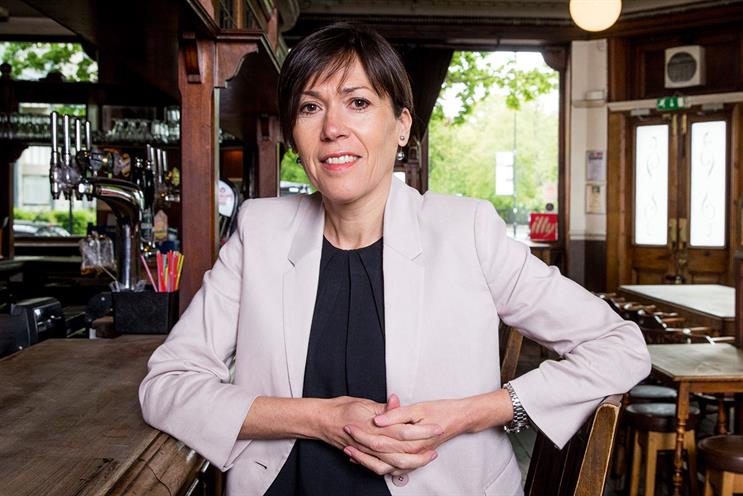 She has been in the role since May 2014 with responsibility for more than £1bn in annual UK billings.
De Groose has made the decision to step down, according to industry sources. Dentsu Aegis Network declined to comment or confirm any change to her position. There is no word on De Groose's successor.
She was previously the first female chief executive of its subsidiary Carat UK, which she joined in 2010 – a year after she first began work for the company as a consultant in 2009.
Japanese-owned Dentsu Aegis Network, which is headquartered in London, has had some significant business wins during De Groose's time in charge, including the government's £140m media-buying contract in 2014 and Mondelez's £40m UK media account in 2015.
She also expanded Dentsu Aegis Network's business as it bought a string of UK agencies, including Fetch in 2014 and John Brown Publishing in 2015.
However, the last 18 months have been tougher as several major clients including Asda and British Gas moved their media accounts.
In a My Media Week column for Campaign's Media Week Annual in May, De Groose wrote: "I have the best job in the world. I get to be creative, help businesses grow, look for new business and work with a very talented and diverse group of people.
"However, like many chief executives, the competing demands of our role can often take us away from what's important. This year, I made a commitment to focus my time and energy on things that matter most – our clients, our people, our culture – as we accelerate into the digital economy.
"There are weeks when I strike a better balance than others."
De Groose has previously worked as a brand director for Stella Artois at Whitbread and held senior agency positions at Starcom and independent agency Naked Communications.
She is a leading member of Wacl and wrote an open letter, entitled "Be a Jedi", to her two sons last year about the importance of gender equality.
De Groose and her husband also own a pub, The Prince Regent, which she describes as "a great little boozer", in Herne Hill, south London.
Dentsu Aegis Network is the world's third largest media buyer. It manages about one sixth of UK media billings and is roughly joint second in the market alongside Omnicom Media Group and Publicis Media – behind the leader, WPP's Group M.