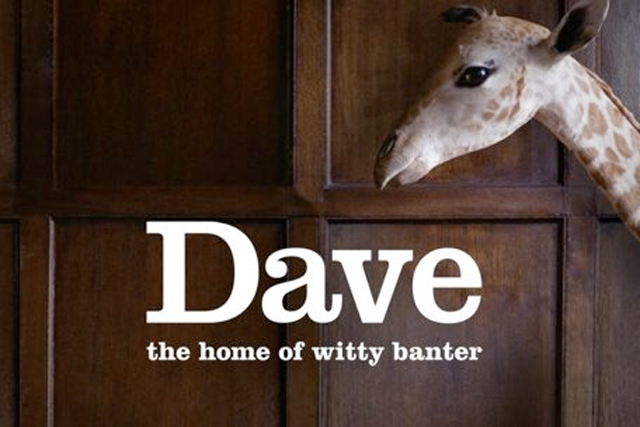 A trademark application made by the TV channel, which launched in October 2007, was rejected by the European Union last week after opposition from Dave, the branding consultancy founded four years earlier.
The success of the Dave channel, so-called because "Everyone knows a man called Dave", prompted UKTV to announce plans to rebrand its entire portfolio in June 2008.
After a two-year investigation the EU's Office for Harmonisation in the Internal Market rejected UKTV's Dave's application to register the trademark in the majority of categories because of the branding consultancy's earlier use of the name.
Though Dave's application in relevant categories, including advertising, broadcasting and the production and distribution of TV, was rejected, the TV channel does have permission to use the name on decorative magnets and stationery.
The branding consultancy's application to register the trademark will now be considered by the European Union while Dave, the TV channel, has two months to appeal against the decision.
Dan Bobby, chief executive of Dave branding consultancy, said: "We do a lot of brands and naming and it's very important that we go about protecting our own intellectual property.
"It's what we do for brands. Why would they use us to create a brand if we're not prepared to protect our own? We launched in 2003 and part of our reason for the name was its originality."
Should Dave, the consultancy, win the right to register the name Dave as a trademark, the TV channel could be forced to change its name or pay the consultancy compensation.
UKTV declined to comment.